Short Films
Browse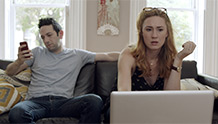 USA | 2013 | 21 minutes | Rachel Whitaker
Tech savvy and internet-dependent Avery reevaluates her online lifestyle and tendencies after her boyfriend proposes to her via a meme.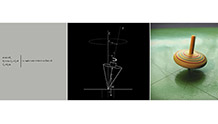 France | 2013 | 2 minutes | Yann Pineill, Nicolas Lefaucheux
Fabulous split screen portrait of everyday events and the mathematics behind it.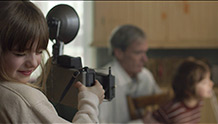 Canada (Québec) | 2013 | 10 minutes | Marie-Hélène Viens, Philippe Lupien
It's Bernard's birthday, but he is not happy about it. In a strange world where adults are selfish and indifferent, Bernard doesn't want to grow up if it means to become like them.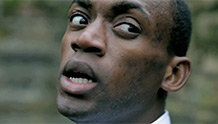 United Kingdom | 2013 | 3 minutes | William Oldroyd
A groom finds himself at a crossroads just moments before walking down the aisle.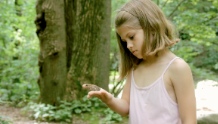 USA | 2013 | 6 minutes | Malone Lumarda
2014 FutureWave Wavemaker Award for Excellence in Youth Filmmaking: Grand Jury Prize
A young girl takes a mystical walk along beautiful Black Rock Creek.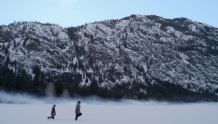 USA | 2013 | 16 minutes | Tony Fulgham
The lessons learned by a quiet Eastern Washington teen reverberate into his adult life in this coming-of-age father-son tale.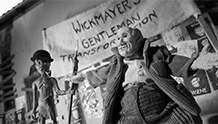 Spain | 2013 | 15 minutes | Joan Martin
A boy and girl must go to great lengths to fend off an obsessive candy man in their little town.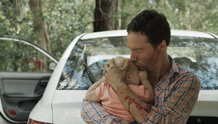 Australia | 2013 | 7 minutes | Yolanda Ramke, Ben Howling
Stranded in the midst of a zombie apocalypse, a man sets in motion an unlikely play to protect his infant daughter.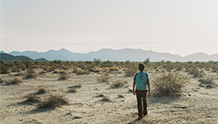 Mexico | 2013 | 12 minutes | Josh Soskin
A young boy experiences a jolt of violent reality during his first drug smuggle across the "Devil's Highway" desert stretch between Arizona and Mexico.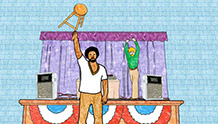 Canada (Québec) | 2013 | 12 minutes | Fraser Munden, Neil Rathbone
The true, previously untold story of a lone school teacher who fought off an entire motorcycle gang while chaperoning a middle school dance.