Short Films
Browse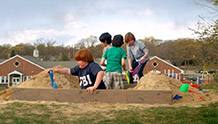 USA | 2013 | 20 minutes | Cody Blue Snider
2014 Golden Space Needle Award: Best Short Film
A dark comedy about a 4th grade class that pulls an innocent April Fool's prank on their teacher ... with disastrous results.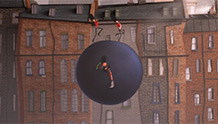 France | 2013 | 4 minutes | Pierrick Barbin, Rimelle Khayat, Loic Le Goff, Guillaume Lenoel, Garrick Rawlingson
A group of London Guards are headed for high-flying hijinks when an unexpected member joins their band.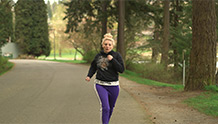 USA | 2014 | 8 minutes | Norma Straw
A woman's simple decision to set herself on a new path leads her to discover Seattle's rich emotional landscape, and her possible place in it.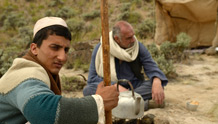 USA | 2013 | 18 minutes | Ian Ebright
A humble father and son in the Middle East struggle to cope with the effect of drones.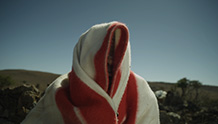 South Africa | 2014 | 13 minutes | John Trengove
Ritualistic isolation is said to be the cure for homosexuality and the path to manhood in some parts of Africa. The question is how will one boy come out of it?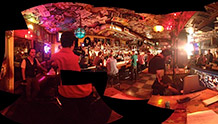 USA | 2013 | 8 minutes | Daniel Even
Everyone is in a band, every band that has ever existed still exists, and if it doesn't, don't worry, there will be a reunion show soon.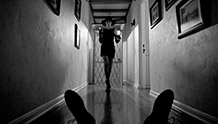 USA | 2013 | 5 minutes | Matt Steinauer
A hard-boiled tale following Gumshoe, a private eye hot on the trail of his missing partner. In this world of femme fatales and hired goons, the truth lies beneath.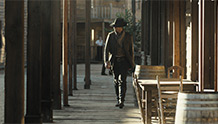 USA | 2014 | 9 minutes | Eric Kissack
A gunslinger walks into a bar, looking for a drink. What he finds instead is a building full of raunchy people, and an audible, bloodthirsty narrator (Nick Offerman).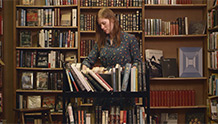 USA | 2014 | 8 minutes | Chris Volckmann
A story of happenstance, and how the most important moments of our lives are only made possible by seemingly insignificant decisions.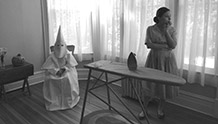 USA | 2014 | 19 minutes | Dan Ireland
Set in the world of racial tensions of 1963, Hate From A Distance tells the story of a young Southern boy, Danny Baker, who is caught in the middle of his father's hatred of an African American family who have dwelt on the peanut farm they've owned for the last one hundred years.