Films A to Z
Browse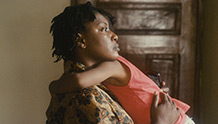 Nigeria | 2013 | 118 minutes | Chika Anadu
In Chika Anadu's award-winning debut film, Amaka, a 40-year-old Nigerian woman, is expected to produce a male heir. But when the baby dies in utero, she desperately searches for a solution that would keep her husband from taking a second wife.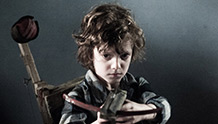 Australia | 2014 | 94 minutes | Jennifer Kent
Six years after her husband's death, which coincided with the birth of their child, Amelia is struggling to raise her son, Samuel. When a book entitled "Mister Babadook" appears among Samuel's possessions, it portends a chilling, spectral descent into fear and paranoia.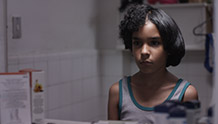 Venezuela | 2013 | 93 minutes | Mariana Rondón
In this finely acted, deceptively small-scaled film, nine-year-old Junior and his frustrated single mother clash over Junior's desire to straighten his kinky hair. The tower blocks of Caracas, Venezuela are the backdrop for a subtly powerful domestic drama.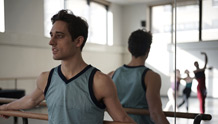 USA | 2014 | 72 minutes | Jody Lee Lipes
Dancer for The New York City Ballet, Justin Peck, is asked to create the company's 422nd original piece, a massive task and an intricate journey shown in all of its creative stages. Documenting the world behind the curtain, Ballet 422 is a captivating film about this arduous and originative process.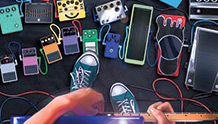 USA | 2014 | 87 minutes | Eric Green
Notoriously press-shy shoegaze acts like My Bloody Valentine, the Cocteau Twins, and the Jesus and Mary Chain, along with frequent gabbers including Trent Reznor and Billy Corgan, shine a light on the sonic innovations of late 20th-century rock.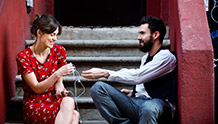 USA | 2013 | 101 minutes | John Carney
From the director of international sensation Once comes a soul-stirring comedy about singer-songwriter Greta (Keira Knightley), who after being dumped by her up-and-coming rock star boyfriend (Maroon 5's Adam Levine) catches the attention of a down-on-his-luck record producer (Mark Ruffalo).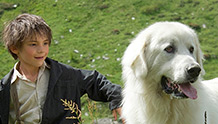 France | 2013 | 99 minutes | Nicolas Vanier
2014 Youth Jury Award Prize for Best Films4Families Feature: Grand Jury Prize
Festival screenings have passed. Playing at SIFF Cinema June 14.
Learn more here.
An inspiring story of a boy and his dog who guide Jewish refugees to safety across the alps, Belle et Sébastien is a charming homage to the beloved live-action nature films of Disney, but with a pulse-pounding World War II subplot that will thrill audiences of all ages.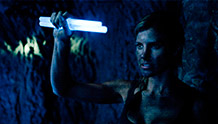 USA | 2013 | 89 minutes | Ben Ketai
This bloody, claustrophobic horror film takes place in the aftermath of a cave-in in an underground mine. Several miners and a strong-willed lawyer are trapped beneath the earth and the results become increasingly treacherous and psychologically challenging.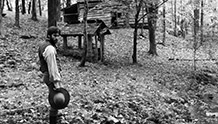 USA | 2014 | 94 minutes | A.J. Edwards
Stunningly shot and set in 1817 Indiana, this Terrence Malick-produced hyperrealistic reflection plumbs the difficult early years of Abraham Lincoln, whose later struggle against slavery made him a legend.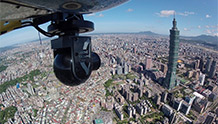 Taiwan | 2013 | 93 minutes | Chi Po-Lin
Astonishing aerial cinematography reveals the shorelines, mountaintops, cityscapes, farmer's fields, rivers, and social life of the island nation, delivering a sweet environmentalist and humanist message.