Films A to Z
Browse
2014 | 90 minutes |
These cinematic messages from around the world prove that the language of film is universal.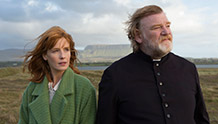 Ireland | 2014 | 100 minutes | John Michael McDonagh
Writer-director John Michael McDonagh (2011's breakout comedy The Guard) reunites with star Brendan Gleeson in this unconventional, darkly comedic detective story about a priest, violently threatened by one of his parishioners during confession, who must confront the dark forces around him.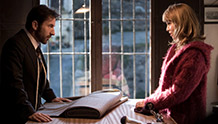 Spain | 2013 | 117 minutes | Manuel Martín Cuenca
In this seductive slow-burning thriller, a Granada tailor with a hidden fondness for the taste of human flesh is shocked to find that he may have fallen in love with his next potential victim.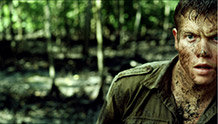 Australia | 2013 | 84 minutes | Aaron Wilson
During the 1942 Japanese invasion of Singapore, an Australian airman and an injured Chinese resistance fighter are stranded in the jungle as a cacophonous battle rages around them. An engrossing survival thriller ensues as they navigate the language barrier, perilous surroundings, and external enemies.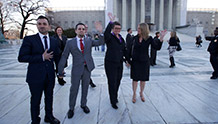 USA | 2014 | 112 minutes | Ben Cotner, Ryan White
An eloquent, thorough, rousingly entertaining documentary following the case of Hollingsworth v. Perry, better known as the battle to overturn California's Proposition 8.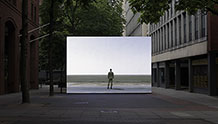 60 minutes |
This panel considers how contemporary artists are using code as a cinematic medium, from social media applications to interactive documentaries and immersive installations.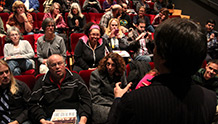 90 minutes |
Join the six Catalyst filmmakers (and some of their producers) as we discuss how they each brought their unique vision to the screen. From script development to production to finding an audience on the festival circuit and beyond, this is sure to be one of the most engaging and informative panels of the festival.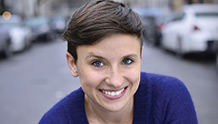 60 minutes |
Emily Best, founder and CEO of Seed&Spark, believes that storytelling is about expanding imagination and that films are not just art, but also business ventures - which means filmmakers are creative CEOs. Join her as she discusses the importance of audience engagement, the next wave of digital distribution, and why the future is bright for diverse voices in filmmaking.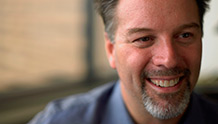 60 minutes |
Screenwriter/attorney Steve Edmiston will share over a decade of lessons learned about finding and raising money for low budgets in the rapidly evolving filmmaking ecosystem.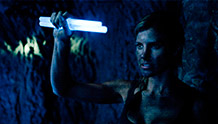 USA | 60 minutes |
Join producers Kelly Martin Wagner and Nick Phillips (Beneath) for an illuminating session focused on genre filmmaking. In addition to producing, they also have years of experience to share in development and casting of genre properties.