Films A to Z
Browse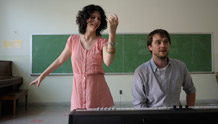 Canada (Québec) | 2013 | 102 minutes | Louise Archambault
Gabrielle Marion-Rivard, who has Williams Syndrome, plays a young woman with the disease. Her extraordinary performance tracks her romance with a choir mate, a situation that distresses her beau's overly protective mother.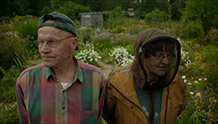 Finland | 2014 | 72 minutes | Virpi Suutari
An elderly married couple have an expansive garden in Finland. As we are given a tour of the grounds we also hear the touching memories and stories behind their beautiful romance. Set in verdant oases, Garden Lovers is a delicate display of life's quirky musings and the significance that gardens play in the grand scheme of being.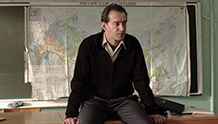 Russia | 2013 | 120 minutes | Alexander Veledinsky
Middle-aged mess Viktor Sluzhkin takes a job as a geography teacher, promising his successful students an end-of-the-year trip. This prize-winning and quirky tragicomedy centers on an unorthodox, maverick teacher who may have lost his way, but never his optimism or empathy.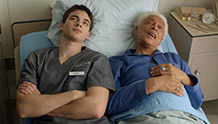 Canada | 2013 | 90 minutes | Bruce LaBruce
An 18-year-old lad with a penchant for pensioners takes a job in a care home and falls for an 81-year-old man. Shocking? The big shock here is that director LaBruce eschews his usual hardcore style for a film that is positively gentle and pleasing.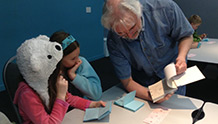 120 minutes |
Create your own character and learn how to animate it. Using flipbooks participants will learn the basics of stop-motion and GET ANIMATED!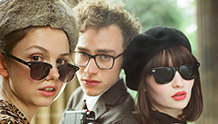 United Kingdom | 2014 | 111 minutes | Stuart Murdoch
Belle & Sebastian leader Stuart Murdoch's debut film is based on his titular 2009 album, full of the wry themes and brilliant melodies beloved by fans. The coming of age indie pop musical centers on Glaswegian pals Eve, James, and Cassie as they fall in love and form a band, not in that order.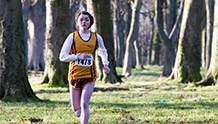 Ireland | 2014 | 90 minutes | Niall Heery
Ray is a down-on-his-luck guy who, along with his dying father, seek out his estranged ex-girlfriend and their teenage daughter (Maisie Williams, "Game of Thrones"). He must decide what to do next when he finds out she's started a new family with his former P.E. teacher.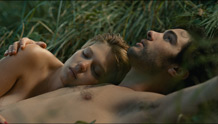 France | 2013 | 94 minutes | Rebecca Zlotowski
Incendiary French star Léa Seydoux (Blue is the Warmest Color) plays an engaged woman who embarks on a risky affair with Tahar Rahim (A Prophet) in the nuclear power plant where they both work.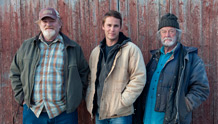 Canada | 2013 | 115 minutes | Don McKellar
May 29 | Kirkland Opening Night | Reception precedes the screening
Rollicking humor and whimsical moments anchor this droll comedy about some Newfoundland villagers, led by Brendan Gleeson's wily fisherman, who must convince a big-city doctor (Taylor Kitsch, "Friday Night Lights") to save their community by settling in it. SIFF-Kirkland Opening Night!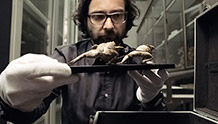 Austria | 2014 | 94 minutes | Johannes Holzhausen
Director Johannes Holzhausen gives us an all-access pass to the directors, preservationists, curators, and general staff of Vienna's Kunsthistorisches Museum over the course of one year while they renovate and re-brand one of Europe's grandest treasures.