Films A to Z
Browse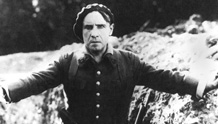 France | 1919 | 165 minutes | Abel Gance
Considered the first great pacifist film, this 1919 French silent concerns a tragic love triangle between a soldier, his wife, and her lover set against the horrors of World War I. This fully restored digital print is courtesy of the Netherlands Film Museum.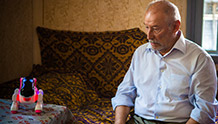 Romania | 2013 | 85 minutes | Tudor Cristian Jurgiu
In this honest, gently comic Romanian fable, recently widowed Costache, having lost his wife and possessions in the 2010 floods, reunites after 20 years with his estranged son, back from Japan with a wife and child.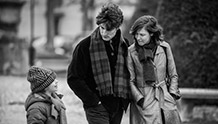 France | 2013 | 77 minutes | Philippe Garrel
In this impressionistic black-and-white drama shot by Willy Kurant (Godard's Masculin Féminin), Louis Garrel (collaborating with his father, director Philippe) stars as a Parisian bohemian struggling with infidelity, parenthood, and fringe theater.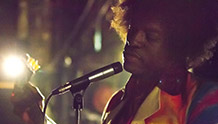 United Kingdom | 2013 | 118 minutes | John Ridley
May 15 | Opening Night at McCaw Hall
It's Jimi Hendrix before he was Jimi Hendrix. Outkast's André Benjamin gives a magnetic, nuanced performance in this biopic about a rock legend on the verge of making it big. Director John Ridley and actress Hayley Atwell scheduled to attend.