Films A to Z
Browse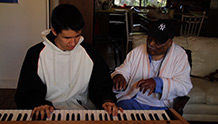 USA | 2014 | 84 minutes | Alan Hicks
2014 Golden Space Needle Award: Best Documentary
Festival screenings have passed. Playing at SIFF Cinema June 13.
Learn more here.
This tribute to jazz legend Clark Terry, who taught Quincy Jones and Miles Davis, shows his passionate commitment to mentorship. Now in his 90s, Terry helps blind pianist Justin Kauflin (today a prodigious working artist) realize his dream.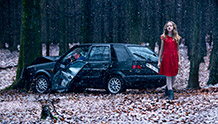 Denmark | 2013 | 97 minutes | Mikkel Nørgaard
"Cold Case" meets Girl With the Dragon Tattoo in this electrifying first chapter in a series of adaptations from Danish crime writer Jussi Adler Olsen. Hardboiled detective Carl Mørck is assigned to a department of dead cases, only to become obsessed with the alleged suicide of a female politician.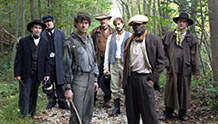 USA | 2013 | 87 minutes | Lise Raven
This visually stunning drama illustrates the journey of a man who must bring his dead brother's wife and sons across rural 19th century Pennsylvania. The two boys mysteriously go missing, and the resulting search for them brings out the best and worst in the pioneering community.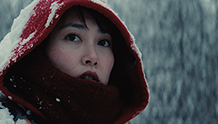 USA | 2014 | 104 minutes | David Zellner
When a lonely Japanese woman believes she knows the location of a buried treasure after watching and re-watching Fargo on an old VHS tape, she leaves her cluttered and mundane life in Tokyo to travel to Minnesota and find it.