Films A to Z
Browse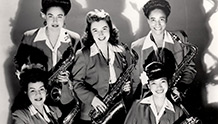 USA | 2014 | 80 minutes | Kay D. Ray
"How does it feel to be a woman in a man's world?" Through archival footage and interviews old (Artie Shaw) and new (Quincy Jones), musician-composer Patrice Rushen narrates the oft-untold history of American women jazz instrumentalists.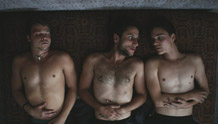 Hungary | 2014 | 105 minutes | Àdám Császi
A closeted, Germany-based soccer player, reeling after a terrible loss on the field, returns to his native Hungary in search of a simpler life, only to encounter complications with lovers old and new.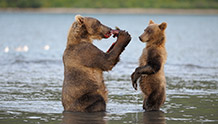 France | 2014 | 90 minutes | Guillaume Vincent
Brown bears share the screen with the breathtaking vistas of the Kamchatka Peninsula in Guillaume Vincent's exceptional new documentary.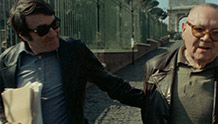 France | 2013 | 218 minutes | Claude Lanzmann
Claude Lanzmann (Shoah) unravels the tale of the "model" concentration camp, Theresienstadt, through conversations with former rabbi and Jewish Council leader Benjamin Murmelstein, who spent the war years negotiating on a day-to-day basis with Adolf Eichmann.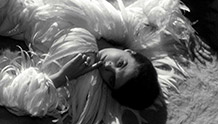 France | 1961 | 94 minutes | Alain Resnais
Late French director Alain Resnais' enigmatic, voluptuous drama—winner of the 1961 Venice Film Festival Golden Lion and now restored in glorious 35mm—explores the mysterious, surreal relationship between three unnamed protagonists against the grounds of a grand hotel.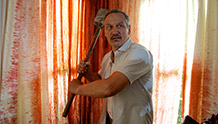 USA | 2014 | 95 minutes | Adrian Garcia Bogliano
Adrián García Bogliano (SIFF 2013 chiller Here Comes the Devil) directs this wicked werewolf drama, pitting a retirement community against a pack of lethal lycanthropes.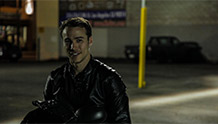 USA | 2014 | 83 minutes | Joshua Caldwell
A missed connection or a new opportunity? Young Parisian Simone lands in Los Angeles on her way to Singapore and finds her flight cancelled. Soon, a mysterious motorcyclist convinces Simone to ride along through the glittering nightlife scene of LA. Sometimes the places you don't plan visiting are the best.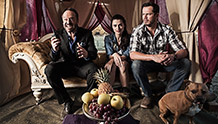 South Africa | 2014 | 96 minutes | Henk Pretorius
From the director of Fanie Fourie's Lobola, winner of the SIFF 2013 Golden Space Needle Award for Best Film, comes this laugh-out-loud comedy about a struggling actress who enlists a South African sheep farmer to help her prepare for a make-or-break film role.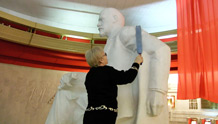 Russia | 2013 | 52 minutes | Askold Kurov
Obsession meets civic duty at the Museum of Lenin, built in 1985 in the revolutionary's hometown of Gorky, where history teacher Natalya and scientific researcher Evgenia honor the controversial leader—even as fewer and fewer visitors come to do so.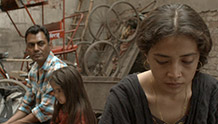 India | 2014 | 104 minutes | Geetu Mohandas
A quietly effective debut set in a snowy border village centers on a young Indian mother, journeying with her daughter to Delhi in search of her vanished husband. Along the way she encounters an army deserter skilled in the game of liar's dice...who says he can help.