Films A to Z
Browse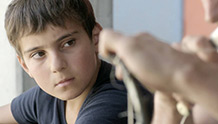 Austria | 2014 | 98 minutes | Sudabeh Mortezai
A sensitive and deeply humanist tone carries this portrait of a young boy in a refugee settlement in Vienna torn between childhood, adulthood, and the reality of his surroundings.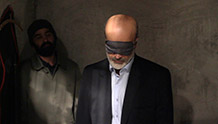 Iran | 2013 | 127 minutes | Mohammad Rasoulof
In this gripping political thriller, Mohammad Rasoulof defies a 20-year ban on filmmaking to tell the true story of two government assassins tasked with eliminating 21 dissident writers and journalists.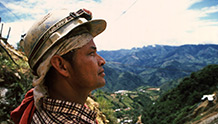 Colombia | 2014 | 87 minutes | Mark Grieco
SIFF 2014 Best Documentary: Grand Jury Prize
Festival screenings have passed. Playing at SIFF Cinema June 13.
Learn more here.
Underneath the Colombian village of Marmato lies one of the world's biggest gold reserves, and the local men risk their lives every day to mine for it. Marmato is a documentary about the foreign investment that caused this corporate gold rush and the individuals who must fight to maintain their way of life.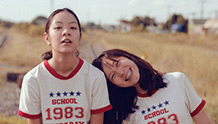 Thailand | 2013 | 127 minutes | Nawapol Thamrongrattanarit
410 consecutive Twitter updates punctuate the adventures of high school senior Mary and her best friend Suri in this unique alliance of social media and cinema.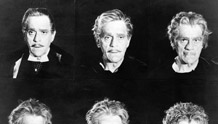 Austria | 2013 | 80 minutes | Norbert Pfaffenbichler
Frankenstein's monster interacts with other Boris Karloff creations in this kaleidoscopic tribute to the screen legend's magnificent voice and 50 years in the business.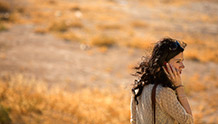 Qatar | 2013 | 99 minutes | Cherien Dabis
May (Cherien Dabis, reuniting with Hiam Abbass from Dabis' debut hit Amreeka) has everything: a best-selling book, a great life in New York City, and a loving fiance. But when she visits Amman, Jordan to arrange her wedding, familial sparks fly in a collision of worlds old and new.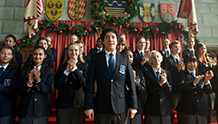 Belgium | 2013 | 95 minutes | Guillaume Gallienne
Writer-director-star Guillaume Gallienne recalls his upper-class youth and his ambiguous affinity with his mother (also played by Gallienne), who raised him as more of a daughter than a son. Winner of five César Awards, including Best Picture.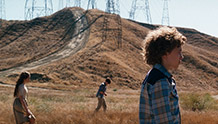 USA | 2013 | 98 minutes | Andrea Pallaoro
A simmering evocation of marital discord and environmental harshness unfolds in this lush, widescreen psychodrama. Maria Full of Grace's Catalina Sandino Moreno is a restless, hearing-impaired wife of a dairy farmer in this sultry tale of adultery that's rendered in exquisite visual strokes.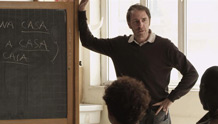 Italy | 2013 | 93 minutes | Daniele Gaglianone
In order to attain work and residence permits in their adopted country, a group of Rome-based immigrants take an Italian language class and encounter shared grief, social integration, and humanity.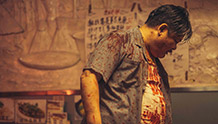 Hong Kong | 2014 | 124 minutes | Fruit Chan
This philosophical take on the apocalypse throws a minibus full of folks, both established Hong Kong cinema stars and fresh new talents, into the first day of the rest of their lives. Only, on earth—it's just them.