Films A to Z
Browse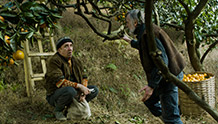 Estonia | 2013 | 89 minutes | Zaza Urushadze
Estonian villagers Ivo and Markus take in a pair of men from opposite sides of a bloody 1992 conflict in this tense and emotional chamber piece, a prize-winning festival audience favorite.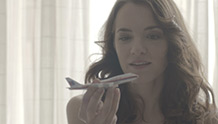 Get a taste of this year's best and boldest batch of Spanish short films.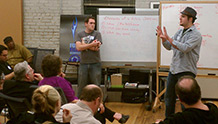 90 minutes |
Learn the most effective strategies for pitching and selling your media project.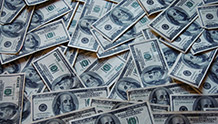 60 minutes |
Learn directly from investors how to communicate your project to them and what types of projects get serious consideration.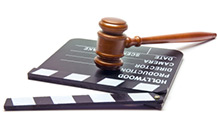 60 minutes |
Entertainment Lawyers break down what you need to know about licensing for mobile and digital and negotiating a deal with studios for your films.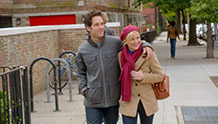 USA | 2014 | 83 minutes | David Wain
June 7 | Saturday Night Film and Party
Comedy titans Paul Rudd and Amy Poehler lampoon rom-com conventions in this snappy sendup of boy-meets-girl, also starring New York City. Overly sincere and saccharine clichés are spoofed with gut-busting gags and irreverent laughs.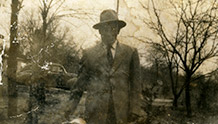 USA | 2014 | 93 minutes | Sterlin Harjo
Filmmaker Sterlin Harjo investigates the 1962 disappearance of his grandfather, a native of Oklahoma's Seminole Nation, by deconstructing the multinational origins of the ancient Seminole and Muscogee hymns sung by the rescue party.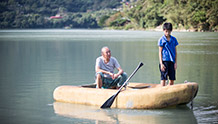 Taiwan | 2013 | 109 minutes | Chang Tso-Chi
A group of sassy, sweet kids both befriend and torment Bao as he spends the bucolic summer with his grandfather in the countryside outside Taipei, while his parents work out the terms of their divorce.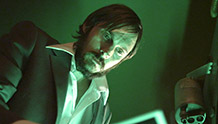 USA | 2014 | 103 minutes | Bradley King
A "Twilight Zone"-esque indie about three opportunistic friends who discover a machine with a mysterious power—it takes pictures exactly 24 hours into the future.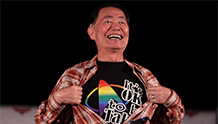 USA | 2014 | 90 minutes | Jennifer Kroot
From a World War II internment camp to "Star Trek" to online celebrity, George Takei's journey has been filled with the unexpected. A crowd-pleasing peek into the public and private lives of equal rights activist and gay icon Takei and his husband, Brad.