Films A to Z
Browse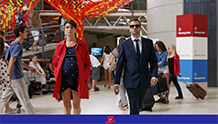 Argentina | 2013 | 105 minutes | Ariel Winograd
Who can scam a scammer? In this clever nod to Hitchcock's To Catch a Thief, Sebastian and Natalia meet, and clash, while attempting to pilfer the same artwork from a museum. Then, they team up—with sights set on a coveted bottle of Malbec.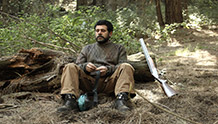 Chile | 2013 | 83 minutes | Alejandro Fernández Almendras
This Sundance Grand Jury prize-winning film is a taut take on vigilantism. His family terrorized by neighborhood hoodlums, Jorge weighs the psychological and social risks of revenge.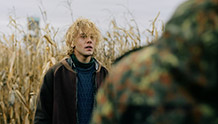 Canada (Québec) | 2013 | 102 minutes | Xavier Dolan
Xavier Dolan (Laurence Anyways, SIFF 2013) directs and stars in the title role of an ad exec crashing a country funeral. There, his dead lover's brother initiates a macabre game of role-play to protect the family.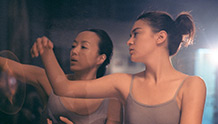 Taiwan | 2012 | 110 minutes | Jung-Chi Chang
Music, dance, and a gentle dash of romance shine when Yu-Siang, a blind pianist, meets Chieh, an aspiring dancer who gave up her goal because she couldn't afford extensive study and training. Based on Yu-Siang's true story.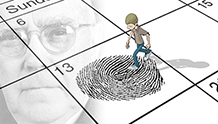 USA | 2014 | 96 minutes | Eric Gladen, Shiloh Levine
When director Eric Gladen recovered from a devastating sickness, he quit his job and traveled the country in an RV seeking information to confirm--or disprove--the links between childhood vaccinations and autism, and the role mercury plays.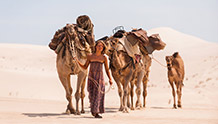 United Kingdom | 2013 | 110 minutes | John Curran
2,000 miles: the distance from Alice Springs to the Indian Ocean. "When people ask me why I'm doing it, my usual answer is, 'Why not?'" Mia Wasikowska portrays Robyn Davidson and her astonishing true voyage across the Outback by foot.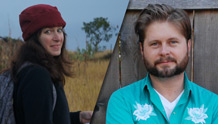 May 29, 2014
A Conversation with Filmmakers Jane Charles (Sold) and Shawn Telford (BFE).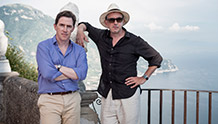 United Kingdom | 2014 | 107 minutes | Michael Winterbottom
The sequel to 2010's largely improvised The Trip finds buddies Steve Coogan and Rob Brydon on a driving tour through the Italian countryside, musing on life while indulging in scenic and gastronomic delights.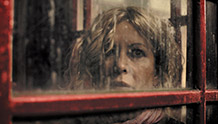 Canada (Québec) | 2013 | 95 minutes | Robert Lepage, Pedro Pires
Derived from a stage-play and appropriately separated into three parts, Triptych finds a friend in nonlinear narrative as it dramatically dips in and out of the lives of three individuals struggling with different forms of disability.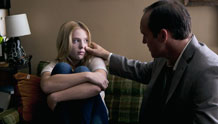 USA | 2013 | 90 minutes | Clark Gregg
Former child star-turned-talent agent Howard Holloway (writer-director Clark Gregg) has stumbled through Tinseltown for years, but when he happens upon his potential big break in the form of a 13-year-old Oklahoma émigré poised for stardom, he must navigate the shark-infested waters of Hollywood without losing his head. Clark Gregg in attendance.