Films A to Z
Browse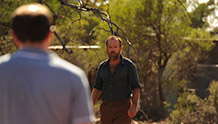 Australia | 2013 | 180 minutes | various, Marieka Walsh, Warwick Thornton, Jub Clerc, Robert Connolly, Anthony Lucas, Rhys Graham, Ashlee Page, Tony Ayres, Claire McCarthy, Stephen Page, Shaun Gladwell, Mia Wasikowska, Simon Stone, David Wenham, Jonathan auf der Heide, Justin Kurzel, Yaron Lifschitz, Ian Meadows
Eighteen interlocking short stories by Tim Winton are the basis for this dreamy anthology, carried out by as many directors to form a beautiful, cinematic patchwork quilt. Mesmerizing camerawork observes several narratives taking place in the remote coastal towns of Western Australia.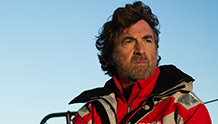 France | 2013 | 97 minutes | Christophe Offenstein
Yachtsman François Cluzet (The Intouchables) embarks on a solo voyage around the world, only to discover a stowaway. Edge-of-seat cinematography and high-stakes tension are on the horizon.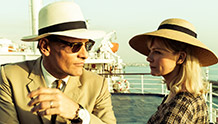 United Kingdom | 2014 | 96 minutes | Hossein Amini
Viggo Mortensen, Kirsten Dunst, and Oscar Isaac star in this sun-soaked period noir set on the coast of Greece. When two con-artists find themselves in serious trouble, their reliance on a local tour guide turns into a twisted, sensual game of interdependence.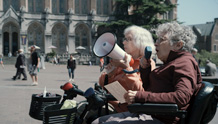 Norway | 2014 | 78 minutes | Håvard Bustnes
Seattleites Shirley and Hinda are elderly best friends who are extremely concerned with the possibility of perpetual economic growth for the USA. Follow them on their mobility scooters from Seattle to Wall Street, as they demand answers and attention. Hinda Kipnis and Shirley Morrison scheduled to attend.