Films A to Z
Filtering by Country: France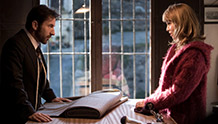 Spain | 2013 | 117 minutes | Manuel Martín Cuenca
In this seductive slow-burning thriller, a Granada tailor with a hidden fondness for the taste of human flesh is shocked to find that he may have fallen in love with his next potential victim.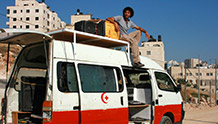 Palestine | 2013 | 90 minutes | Rashid Masharawi
Two brothers in the West Bank are rendered homeless by an Israeli airstrike, and hustle odd jobs to raise enough money to emigrate to Canada. This ironic drama captures the tragicomic absurdities of life under occupation.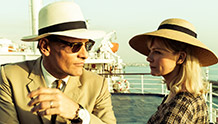 United Kingdom | 2014 | 96 minutes | Hossein Amini
Viggo Mortensen, Kirsten Dunst, and Oscar Isaac star in this sun-soaked period noir set on the coast of Greece. When two con-artists find themselves in serious trouble, their reliance on a local tour guide turns into a twisted, sensual game of interdependence.