Films A to Z
Browse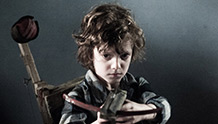 Australia | 2014 | 94 minutes | Jennifer Kent
Six years after her husband's death, which coincided with the birth of their child, Amelia is struggling to raise her son, Samuel. When a book entitled "Mister Babadook" appears among Samuel's possessions, it portends a chilling, spectral descent into fear and paranoia.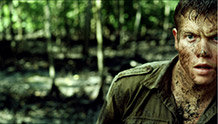 Australia | 2013 | 84 minutes | Aaron Wilson
During the 1942 Japanese invasion of Singapore, an Australian airman and an injured Chinese resistance fighter are stranded in the jungle as a cacophonous battle rages around them. An engrossing survival thriller ensues as they navigate the language barrier, perilous surroundings, and external enemies.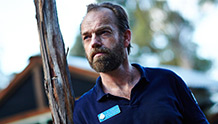 Australia | 2014 | 119 minutes | Craig Monahan
As a form of rehabilitation, Viktor Khadem learns to take care of injured birds at a low-security prison farm in Australia. Through his relationships with these distressed birds of prey, Viktor may finally learn to heal.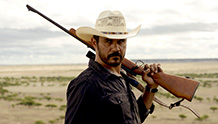 Australia | 2013 | 118 minutes | Ivan Sen
When a teenage girl is found murdered beside a highway, an aboriginal detective has personal reasons to crack the case. Both gunslinging western and police procedural, this superbly controlled film features some of Australia's best actors.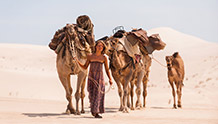 United Kingdom | 2013 | 110 minutes | John Curran
2,000 miles: the distance from Alice Springs to the Indian Ocean. "When people ask me why I'm doing it, my usual answer is, 'Why not?'" Mia Wasikowska portrays Robyn Davidson and her astonishing true voyage across the Outback by foot.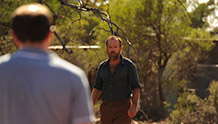 Australia | 2013 | 180 minutes | various, Marieka Walsh, Warwick Thornton, Jub Clerc, Robert Connolly, Anthony Lucas, Rhys Graham, Ashlee Page, Tony Ayres, Claire McCarthy, Stephen Page, Shaun Gladwell, Mia Wasikowska, Simon Stone, David Wenham, Jonathan auf der Heide, Justin Kurzel, Yaron Lifschitz, Ian Meadows
Eighteen interlocking short stories by Tim Winton are the basis for this dreamy anthology, carried out by as many directors to form a beautiful, cinematic patchwork quilt. Mesmerizing camerawork observes several narratives taking place in the remote coastal towns of Western Australia.