Films A to Z
Browse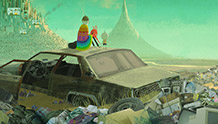 Brazil | 2013 | 80 minutes | Alê Abreu
This wordless, sensuous, uniquely original animated film follows Cuca, a young Brazilian boy who ventures from his simple countryside home into a neon-infused, carnivalesque metropolis in search of his father.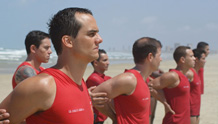 Brazil | 2014 | 106 minutes | Karim Aïnouz
Two breakneck motorcycle rides bookend a tactile gay romance, told over three chapters and in the contrasting locations of sexy Brazil and frigid Berlin. Karim Ainouz's latest feature is an astonishingly colorful and intimate look into the complexities of human relationships.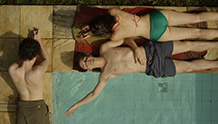 Brazil | 2014 | 95 minutes | Daniel Ribeiro
This savvy debut feature from Brazil highlights the emotional intelligence of teenagers, evoking a gay take on John Hughes' teen classics. Blind from birth, teenaged Leonardo is ready for independence—and love. When new kid Gabriel arrives in class, he soon replaces Leonardo's loyal female bestie.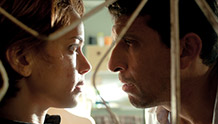 Brazil | 2013 | 100 minutes | Fernando Coimbra
When a six-year-old is kidnapped, the panicked parents race to the authorities. As the police begin to question the suspects, they discover a world where everybody has something to hide, and every bad turn deserves another.