Films A to Z
Filtering by Country: Czech Republic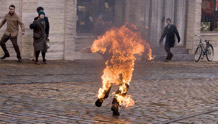 Czech Republic | 2013 | 230 minutes | Agnieszka Holland
Festival screenings have passed. Playing at SIFF Cinema in July. Click here for more.
An epic drama examining the emotional, political, and societal fallout from Prague student Jan Palach's 1969 self-immolation protesting the Soviet occupation of Czechoslovakia. A riveting thriller plot with complex characters and sumptuously re-created period detail.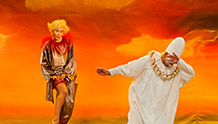 Czech Republic | 2014 | 120 minutes | Viktor Tauš
After thirty years, retired clown Oskar returns to his hometown of Prague and reunites with the other two-thirds of his estranged clowning trio for a final show. Clownwise offers a darkly comic look at taking chances late in life and having the last laugh. Actress Eva Jenickova in attendance.