Films A to Z
Browse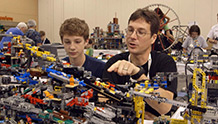 Denmark | 2014 | 95 minutes | Daniel Junge, Kief Davidson
Got a case of Legomania that just won't quit? So do the Master Builders, fans, and conventioneers in this globe-spanning documentary, as well as the creators who have asked us for decades to "just imagine."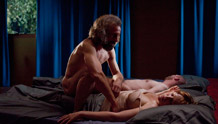 Netherlands | 2013 | 113 minutes | Alex van Warmerdam
Festival screenings have passed. Playing at SIFF Cinema June 13-15. Learn more here.
Dark comedy shades a twisted fairy tale into psychological and class warfare as a vagrant named Borgman finds temporary refuge in an arrogant and affluent suburban home. The family faces off with their guest in this sinister social satire on the nature of evil.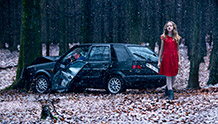 Denmark | 2013 | 97 minutes | Mikkel Nørgaard
"Cold Case" meets Girl With the Dragon Tattoo in this electrifying first chapter in a series of adaptations from Danish crime writer Jussi Adler Olsen. Hardboiled detective Carl Mørck is assigned to a department of dead cases, only to become obsessed with the alleged suicide of a female politician.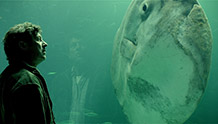 Denmark | 2014 | 100 minutes | Søren Balle
Sixty year-old fisherman Kesse is going through a nasty divorce when he teams up with an attractive female marine biologist on the choppy Danish seas. The Sunfish crafts elements of romance, politics, and economic agenda into a lovely feature.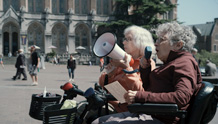 Norway | 2014 | 78 minutes | Håvard Bustnes
Seattleites Shirley and Hinda are elderly best friends who are extremely concerned with the possibility of perpetual economic growth for the USA. Follow them on their mobility scooters from Seattle to Wall Street, as they demand answers and attention. Hinda Kipnis and Shirley Morrison scheduled to attend.