Films A to Z
Filtering by Country: Italy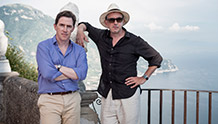 United Kingdom | 2014 | 107 minutes | Michael Winterbottom
The sequel to 2010's largely improvised The Trip finds buddies Steve Coogan and Rob Brydon on a driving tour through the Italian countryside, musing on life while indulging in scenic and gastronomic delights.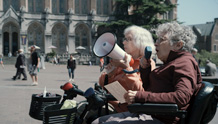 Norway | 2014 | 78 minutes | Håvard Bustnes
Seattleites Shirley and Hinda are elderly best friends who are extremely concerned with the possibility of perpetual economic growth for the USA. Follow them on their mobility scooters from Seattle to Wall Street, as they demand answers and attention. Hinda Kipnis and Shirley Morrison scheduled to attend.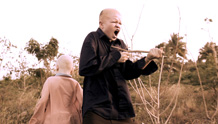 Germany | 2013 | 115 minutes | Noaz Deshe
In Tanzania, young albino Alias is on the run after witnessing his father's murder. He finds city life as fraught with danger as the bush, in this intense and stunning feature debut centering on crime perpetrated because of superstition.