Films A to Z
Browse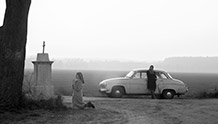 Poland | 2013 | 80 minutes | Pawel Pawlikowski
Festival screenings have passed. Playing at SIFF Cinema starting June 13. Click here for more.
Acclaimed director Pawel Pawlikowski (Last Resort, My Summer of Love) returns to his homeland for this intimate drama about a young novitiate nun in 1960s Poland who, on the verge of taking her vows, discovers a dark family secret dating from the terrible years of the Nazi occupation.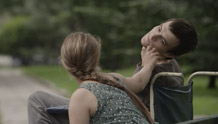 Poland | 2013 | 107 minutes | Maciej Pieprzyca
2014 Golden Space Needle Award: Best Actor (Dawid Ogrodnik)
Festival screenings have passed. Playing at SIFF Cinema June 14.
Learn more here.
Heartbreaking and humorous, Life Feels Good has thrilled international audiences with virtuosic acting from Dawid Ogrodnik as Mateusz, a romantic, good-natured man with cerebral palsy who yearns to be understood by his family and friends. Based on a true story, this award-winning film is a testament to the endurance of the human spirit.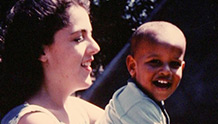 USA | 2014 | 83 minutes | Vivian Norris
Intelligent, progressive, and steadfastly brave, Barack Obama's mother Stanley Ann Dunham (a lifelong globetrotter who spent her teenage years living in Mercer Island) pursued an unexpected and profound life.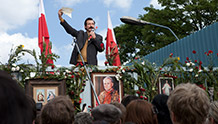 Poland | 2013 | 120 minutes | Andrzej Wajda
Master filmmaker Andrzej Wajda chronicles the extraordinary Solidarity movement led by shipyard electrician Lech Walesa, a quiet revolution that would topple the Communist dictatorship in Poland and bring down the Iron Curtain.