Films A to Z
Filtering by Country: Portugal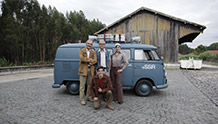 Switzerland | 2013 | 85 minutes | Lionel Baier
In 1974 a trio of unlikely colleagues are sent by VW bus to cover Swiss aid to poor countries for the radio, instead becoming swept up in Portugal's Carnation Revolution.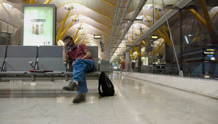 Portugal | 2013 | 164 minutes | Joaquim Pinto
Joaquim Pinto, HIV positive since the '90s, presents a video diary of exquisite insight and tenderness, of love of life and cinema, made during a year of inactivity when he underwent experimental treatment. The stories from Pinto's archival collections are spliced with the daily goings-on of Pinto's husband and pets in this funny, intimate family portrait.