Films A to Z
Browse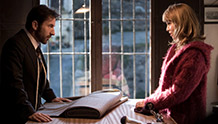 Spain | 2013 | 117 minutes | Manuel Martín Cuenca
In this seductive slow-burning thriller, a Granada tailor with a hidden fondness for the taste of human flesh is shocked to find that he may have fallen in love with his next potential victim.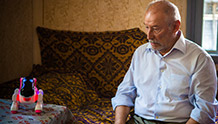 Romania | 2013 | 85 minutes | Tudor Cristian Jurgiu
In this honest, gently comic Romanian fable, recently widowed Costache, having lost his wife and possessions in the 2010 floods, reunites after 20 years with his estranged son, back from Japan with a wife and child.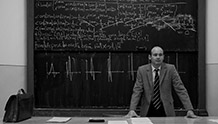 Romania | 2013 | 105 minutes | Andrei Gruzsniczki
In mid-'80s Romania, a gifted mathematician is under investigation for plans to publish a new theorem by smuggling it overseas. He's one in a network of academics struggling beneath the oppressive dictatorship in this gripping tale of science and secrecy.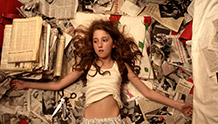 Bulgaria | 2014 | 155 minutes | Maya Vitkova
Oddball humor, social commentary, and mother-daughter dynamics combust as Boryana's daughter Viktoria is born without an umbilical cord—and proclaimed the "Socialist Baby of the Decade." Viktoria is lavished with gifts by the state until her life unravels with the 1989 political collapse.