Films A to Z
Filtering by Country: Singapore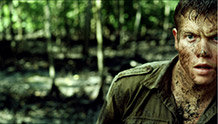 Australia | 2013 | 84 minutes | Aaron Wilson
During the 1942 Japanese invasion of Singapore, an Australian airman and an injured Chinese resistance fighter are stranded in the jungle as a cacophonous battle rages around them. An engrossing survival thriller ensues as they navigate the language barrier, perilous surroundings, and external enemies.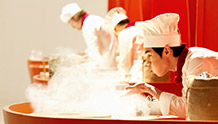 South Korea | 2013 | 98 minutes | Gina Kim
Hoping to save his grandfather's fledgling restaurant, teenage Mark uses his university savings to secretly enter Shanghai's blockbuster cooking competition, led by Master Chef Julia Lee (international superstar Michelle Yeoh).