Films A to Z
Filtering by Country: United Kingdom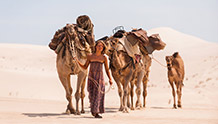 United Kingdom | 2013 | 110 minutes | John Curran
2,000 miles: the distance from Alice Springs to the Indian Ocean. "When people ask me why I'm doing it, my usual answer is, 'Why not?'" Mia Wasikowska portrays Robyn Davidson and her astonishing true voyage across the Outback by foot.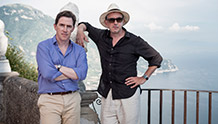 United Kingdom | 2014 | 107 minutes | Michael Winterbottom
The sequel to 2010's largely improvised The Trip finds buddies Steve Coogan and Rob Brydon on a driving tour through the Italian countryside, musing on life while indulging in scenic and gastronomic delights.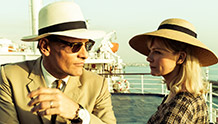 United Kingdom | 2014 | 96 minutes | Hossein Amini
Viggo Mortensen, Kirsten Dunst, and Oscar Isaac star in this sun-soaked period noir set on the coast of Greece. When two con-artists find themselves in serious trouble, their reliance on a local tour guide turns into a twisted, sensual game of interdependence.