Films A to Z
Filtering by Director: Bruce LaBruce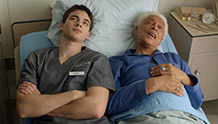 Canada | 2013 | 90 minutes | Bruce LaBruce
An 18-year-old lad with a penchant for pensioners takes a job in a care home and falls for an 81-year-old man. Shocking? The big shock here is that director LaBruce eschews his usual hardcore style for a film that is positively gentle and pleasing.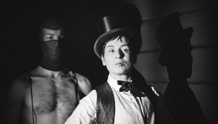 Germany | 2014 | 51 minutes | Bruce LaBruce
Queercore provocateur Bruce LaBruce smashes Arnold Schoenberg's titular melodrama—a cycle of 21 poems in a female narration—with Expressionistic visuals of a trans man lost in a world of symbolic fantasies and desires. Screens with Abigail Child's Vis à Vis (USA 2013, 25 min).