Films A to Z
Filtering by Genre: Biopic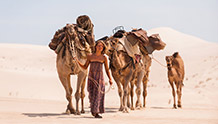 United Kingdom | 2013 | 110 minutes | John Curran
2,000 miles: the distance from Alice Springs to the Indian Ocean. "When people ask me why I'm doing it, my usual answer is, 'Why not?'" Mia Wasikowska portrays Robyn Davidson and her astonishing true voyage across the Outback by foot.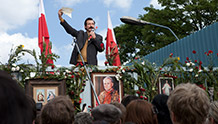 Poland | 2013 | 120 minutes | Andrzej Wajda
Master filmmaker Andrzej Wajda chronicles the extraordinary Solidarity movement led by shipyard electrician Lech Walesa, a quiet revolution that would topple the Communist dictatorship in Poland and bring down the Iron Curtain.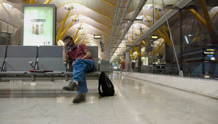 Portugal | 2013 | 164 minutes | Joaquim Pinto
Joaquim Pinto, HIV positive since the '90s, presents a video diary of exquisite insight and tenderness, of love of life and cinema, made during a year of inactivity when he underwent experimental treatment. The stories from Pinto's archival collections are spliced with the daily goings-on of Pinto's husband and pets in this funny, intimate family portrait.