Films A to Z
Browse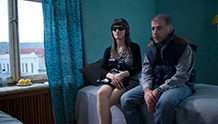 Georgia | 2013 | 95 minutes | Levan Koguashvili
A 40-year-old teacher still living with his parents finally meets the right woman in this lovely, compassionate comedy from Georgia. Unfortunately, not only is she the mother of one of his students, she has a husband about to be released on probation.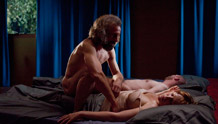 Netherlands | 2013 | 113 minutes | Alex van Warmerdam
Festival screenings have passed. Playing at SIFF Cinema June 13-15. Learn more here.
Dark comedy shades a twisted fairy tale into psychological and class warfare as a vagrant named Borgman finds temporary refuge in an arrogant and affluent suburban home. The family faces off with their guest in this sinister social satire on the nature of evil.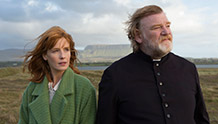 Ireland | 2014 | 100 minutes | John Michael McDonagh
Writer-director John Michael McDonagh (2011's breakout comedy The Guard) reunites with star Brendan Gleeson in this unconventional, darkly comedic detective story about a priest, violently threatened by one of his parishioners during confession, who must confront the dark forces around him.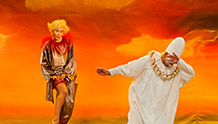 Czech Republic | 2014 | 120 minutes | Viktor Tauš
After thirty years, retired clown Oskar returns to his hometown of Prague and reunites with the other two-thirds of his estranged clowning trio for a final show. Clownwise offers a darkly comic look at taking chances late in life and having the last laugh. Actress Eva Jenickova in attendance.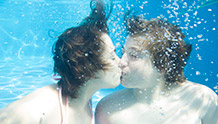 Mexico | 2013 | 82 minutes | Fernando Eimbcke
Director Fernando Eimbcke (Duck Season) doubles down on his tender, comedic teen stories with this affectionate look at a mother and her 15-year-old son, in the thick of adolescence and love, while vacationing at a seaside resort.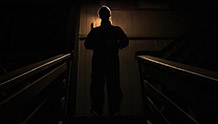 USA | 2014 | 80 minutes | Patrick Brice
In this chilling found-footage horror comedy, struggling videographer Aaron (writer-director Patrick Brice) heads to a remote mountain town to film one day in the life of a terminally ill man (Mark Duplass), only to encounter some nasty surprises. Actor Mark Duplass in attendance!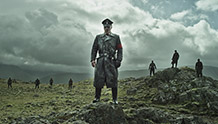 Norway | 2014 | 100 minutes | Tommy Wirkola
When seven students take a vacation in the snowy mountains of Norway, the last thing they expect is to be confronted by the living dead. This horror-comedy splatter film sequel is exploding with zombie Nazis, gore, sex, and Molotov cocktails.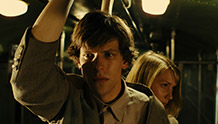 United Kingdom | 2013 | 93 minutes | Richard Ayoade
Simon James (Jesse Eisenberg) is a government clerk who encounters his doppelgänger, and is shocked to discover that his more ebullient self has begun elbowing into James' personal life. This surreal treatment of the Dostoyevsky novella evokes Terry Gilliam's Brazil.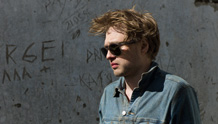 Estonia | 2014 | 104 minutes | Veiko Ounpuu
This stylish Estonian joy ride follows slacker Fred, who struggles with feelings of nihilism after getting fired for writing an unfavorable review of Terrence Malick's film Tree of Life. Finland's official OSCAR® submission for Best Foreign Language Film.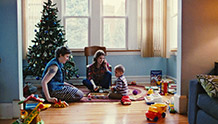 USA | 2014 | 78 minutes | Joe Swanberg
There's a season for everything—even growing up. A hip young cast improvises a dicey holiday at home in Chicago, lasering in on relationships between couple Jeff and Kelly, their toddler son, and Jeff's carefree younger sister.