Films A to Z
Browse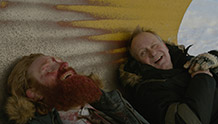 Norway | 2014 | 116 minutes | Hans Petter Moland
Festival screenings have passed. Playing at SIFF Cinema June 15.
Learn more here.
There hasn't been a darkly comic and enjoyable thriller with this much blood spilled in a frigid landscape since the Coen Brothers' Fargo. Stellan Skarsgard plays a snowplow driver who will stop at nothing to bring his son's killers to justice.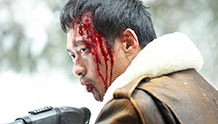 South Korea | 2013 | 99 minutes | Noh Young-seok
Slowly building menace until tensions reach the boiling point, Noh Young-seok's follow up to Daytime Drinking (SIFF 2009) follows a writer to a cabin in the snowy woods, where he erroneously thinks he'll find quiet time to finish his screenplay.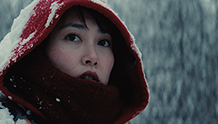 USA | 2014 | 104 minutes | David Zellner
When a lonely Japanese woman believes she knows the location of a buried treasure after watching and re-watching Fargo on an old VHS tape, she leaves her cluttered and mundane life in Tokyo to travel to Minnesota and find it.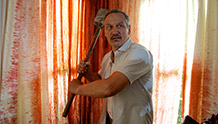 USA | 2014 | 95 minutes | Adrian Garcia Bogliano
Adrián García Bogliano (SIFF 2013 chiller Here Comes the Devil) directs this wicked werewolf drama, pitting a retirement community against a pack of lethal lycanthropes.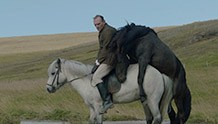 Iceland | 2013 | 81 minutes | Benedikt Erlingsson
The relationship between man and beast is shown against stunning Icelandic landscapes in this offbeat comedy and North Country romance. The debut feature by celebrated stage director Benedikt Erlingsson is a symbiosis between horses, humans, and nature.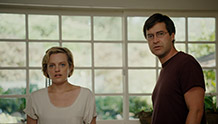 USA | 2014 | 91 minutes | Charlie McDowell
June 8 | Closing Night Gala | Party at MOHAI follows the screening.
On the recommendation of their therapist, a married couple spends a weekend away at a vacation home, where their romantic rekindling takes a turn for the surreal. This sophisticated blend of relationship drama and "Twilight Zone" twists features outstanding performances from Mark Duplass (Safety Not Guaranteed) and Elisabeth Moss ("Mad Men").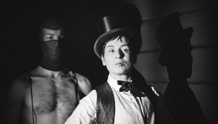 Germany | 2014 | 51 minutes | Bruce LaBruce
Queercore provocateur Bruce LaBruce smashes Arnold Schoenberg's titular melodrama—a cycle of 21 poems in a female narration—with Expressionistic visuals of a trans man lost in a world of symbolic fantasies and desires. Screens with Abigail Child's Vis à Vis (USA 2013, 25 min).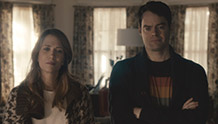 USA | 2014 | 90 minutes | Craig Johnson
Bellingham native Craig Johnson directs "Saturday Night Live" alums Kristen Wiig and Bill Hader in astonishing performances as estranged twins. After cheating death on the same day, Maggie and Milo reunite in their native upstate New York town in this simultaneously humorous and melancholic comedy.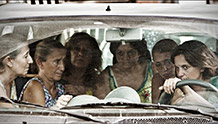 Italy | 2013 | 91 minutes | Emma Dante
In two opposing cars on a narrow street, two stubborn women engage in a symbolic fight to the death, determined not to move the aside to let the other pass, in this delightfully theatrical powder keg of a film.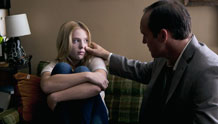 USA | 2013 | 90 minutes | Clark Gregg
Former child star-turned-talent agent Howard Holloway (writer-director Clark Gregg) has stumbled through Tinseltown for years, but when he happens upon his potential big break in the form of a 13-year-old Oklahoma émigré poised for stardom, he must navigate the shark-infested waters of Hollywood without losing his head. Clark Gregg in attendance.