Films A to Z
Browse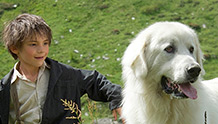 France | 2013 | 99 minutes | Nicolas Vanier
2014 Youth Jury Award Prize for Best Films4Families Feature: Grand Jury Prize
Festival screenings have passed. Playing at SIFF Cinema June 14.
Learn more here.
An inspiring story of a boy and his dog who guide Jewish refugees to safety across the alps, Belle et Sébastien is a charming homage to the beloved live-action nature films of Disney, but with a pulse-pounding World War II subplot that will thrill audiences of all ages.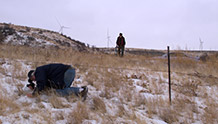 USA | 2014 | 81 minutes | Taylor Guterson
A companion piece to Taylor Guterson's 2011 sleeper Old Goats, Burkholder reassembles some of the Bainbridge Island cast for another quirky, life-affirming, low-key comedy about friendship and the joys of aging.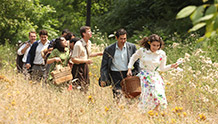 Turkey | 2013 | 123 minutes | Yilmaz Erdogan
In 1940s Turkey, on the coast of the Black Sea, two friends, and aspiring poets, fall in love with the same young woman and struggle to survive as the country is buffeted by the winds of WWII.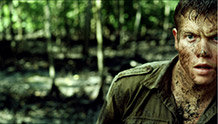 Australia | 2013 | 84 minutes | Aaron Wilson
During the 1942 Japanese invasion of Singapore, an Australian airman and an injured Chinese resistance fighter are stranded in the jungle as a cacophonous battle rages around them. An engrossing survival thriller ensues as they navigate the language barrier, perilous surroundings, and external enemies.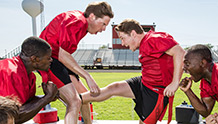 USA | 2014 | 100 minutes | Andrew Disney
Jake Lacey, Nikki Reed, and Kate McKinnon star in this raucous send-up of sports comedies in the tradition of Dodgeball. A fifth-year senior reassembles his intramural football team—but does his alma mater care?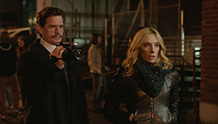 USA | 2013 | 96 minutes | Megan Griffiths
May 22 | Renton Opening Night | Reception at Renton Pavillion follows the screening
Seattle-based director Megan Griffiths' latest boasts charismatic performances from Toni Collette, as a world-weary rock journalist, and the scene-stealing Thomas Haden Church as a first-time documentarian, who team up to find a legendary Seattle musician who notoriously vanished.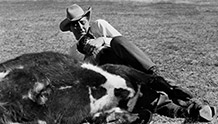 USA | 1952 | 113 minutes | Nicholas Ray
Robert Mitchum headlines this rough, rabble-rousing rodeo drama about a red-headed woman who comes between two red-blooded men in Nicholas Ray's (Rebel Without a Cause ) final RKO film. Print courtesy of the Film Foundation Collection at the Academy Film Archive.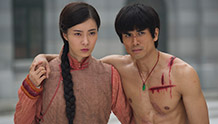 Hong Kong | 2014 | 96 minutes | Wong Ching-po
A poor country laborer moves to a 1930s Shanghai overrun with gangsters and femme fatales and gets caught in a bloody mob war with only his kung fu skills at his disposal. A remake of the 1972 Shaw Brothers-produced Boxer From Shantung.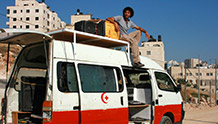 Palestine | 2013 | 90 minutes | Rashid Masharawi
Two brothers in the West Bank are rendered homeless by an Israeli airstrike, and hustle odd jobs to raise enough money to emigrate to Canada. This ironic drama captures the tragicomic absurdities of life under occupation.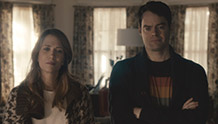 USA | 2014 | 90 minutes | Craig Johnson
Bellingham native Craig Johnson directs "Saturday Night Live" alums Kristen Wiig and Bill Hader in astonishing performances as estranged twins. After cheating death on the same day, Maggie and Milo reunite in their native upstate New York town in this simultaneously humorous and melancholic comedy.