Films A to Z
Browse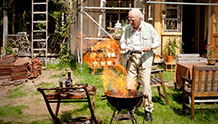 Sweden | 2013 | 114 minutes | Felix Herngren
Festival screenings have passed. Playing at SIFF Cinema June 14.
Learn more here.
An absurdist tale of a man who escapes from the nursing home on his hundredth birthday. Encountering the extraordinary and the truly strange, the man's comedic journey takes us on a colorful, riotous romp.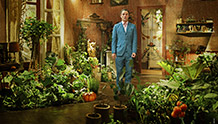 France | 2013 | 106 minutes | Sylvain Chomet
Oscar®-nominated director Sylvain Chomet (The Triplets of Belleville, The Illusionist) makes his live-action debut in this effervescent, musical, candy-colored charmer about a mute piano prodigy unlocking his repressed childhood memories.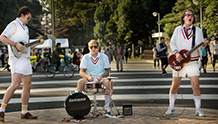 USA | 2014 | 100 minutes | John Jeffcoat
Real-life Seattle band Tennis Pro play semi-fictionalized characters of themselves as they travel to Japan in a dramatic, final effort to make it big. The lighthearted plot mixed with Jeffcoat's guerilla filmmaking style breezily guides you through the band's comic misadventures in Tokyo.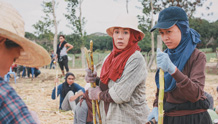 Philippines | 2013 | 111 minutes | Jeffrey Jeturian
Loida is an aging actress whose specialty is playing bit parts in Filipino soap operas. We follow a day in her life, and are shown the questionable, exploitative, and uncomfortably hilarious ways of the soap opera production.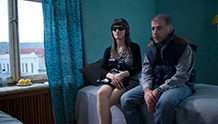 Georgia | 2013 | 95 minutes | Levan Koguashvili
A 40-year-old teacher still living with his parents finally meets the right woman in this lovely, compassionate comedy from Georgia. Unfortunately, not only is she the mother of one of his students, she has a husband about to be released on probation.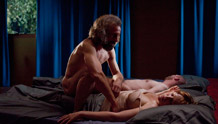 Netherlands | 2013 | 113 minutes | Alex van Warmerdam
Festival screenings have passed. Playing at SIFF Cinema June 13-15. Learn more here.
Dark comedy shades a twisted fairy tale into psychological and class warfare as a vagrant named Borgman finds temporary refuge in an arrogant and affluent suburban home. The family faces off with their guest in this sinister social satire on the nature of evil.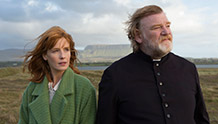 Ireland | 2014 | 100 minutes | John Michael McDonagh
Writer-director John Michael McDonagh (2011's breakout comedy The Guard) reunites with star Brendan Gleeson in this unconventional, darkly comedic detective story about a priest, violently threatened by one of his parishioners during confession, who must confront the dark forces around him.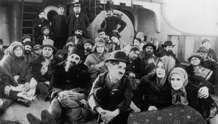 USA | 74 minutes |
Join "The Little Tramp" in his mis-adventures in this collection of short films, with live accompaniment by Donald Sosin. Fun for all ages!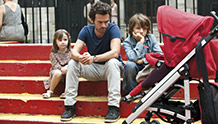 France | 2013 | 117 minutes | Cédric Klapisch
SIFF and César award-winning director Cédric Klapisch completes his trilogy (2002's L'Auberge Espagnole, 2005's Russian Dolls), following soulful everyman writer Xavier to New York City in the hopes of winning back his estranged wife and their two children.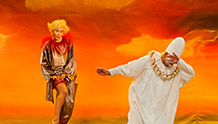 Czech Republic | 2014 | 120 minutes | Viktor Tauš
After thirty years, retired clown Oskar returns to his hometown of Prague and reunites with the other two-thirds of his estranged clowning trio for a final show. Clownwise offers a darkly comic look at taking chances late in life and having the last laugh. Actress Eva Jenickova in attendance.