Films A to Z
Browse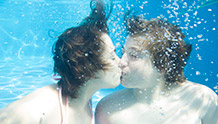 Mexico | 2013 | 82 minutes | Fernando Eimbcke
Director Fernando Eimbcke (Duck Season) doubles down on his tender, comedic teen stories with this affectionate look at a mother and her 15-year-old son, in the thick of adolescence and love, while vacationing at a seaside resort.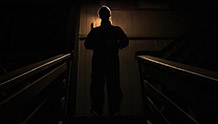 USA | 2014 | 80 minutes | Patrick Brice
In this chilling found-footage horror comedy, struggling videographer Aaron (writer-director Patrick Brice) heads to a remote mountain town to film one day in the life of a terminally ill man (Mark Duplass), only to encounter some nasty surprises. Actor Mark Duplass in attendance!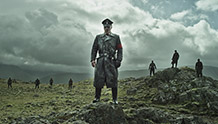 Norway | 2014 | 100 minutes | Tommy Wirkola
When seven students take a vacation in the snowy mountains of Norway, the last thing they expect is to be confronted by the living dead. This horror-comedy splatter film sequel is exploding with zombie Nazis, gore, sex, and Molotov cocktails.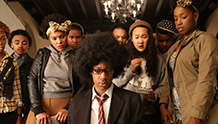 USA | 2014 | 108 minutes | Justin Simien
2014 Youth Jury Award Prize for Best FutureWave Feature: Grand Jury Prize
A witty and whip-smart satire about being a black face in a (mostly) white place, Dear White People centers on biracial campus DJ and resident advisor Samantha and her fellow African-American students at the prestigious Winchester University.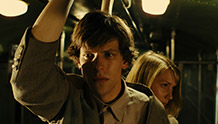 United Kingdom | 2013 | 93 minutes | Richard Ayoade
Simon James (Jesse Eisenberg) is a government clerk who encounters his doppelgänger, and is shocked to discover that his more ebullient self has begun elbowing into James' personal life. This surreal treatment of the Dostoyevsky novella evokes Terry Gilliam's Brazil.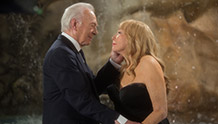 USA | 2014 | 104 minutes | Michael Radford
Shirley MacLaine and Christopher Plummer star in this remake of the SIFF Golden Space Needle award-winning Spanish film as late-in-life lovers who see the world anew through each other.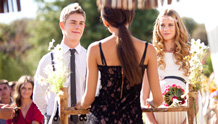 Spain | 2013 | 95 minutes | Daniel Sánchez Arévalo
In this Spanish comedy, a wedding gathering coincides with the 2010 soccer World Cup final. The family must deal with secrets, infidelity, and a comic range of misunderstandings before the game ends and the knot is tied.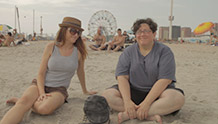 USA | 2013 | 81 minutes | Madeleine Olnek
Jo is straight but picks up women with more efficiency than asthmatic, shy lesbian hustler Margaret in this low-budget buddy comedy where high-end ladies fashion stores stand in for the street corner.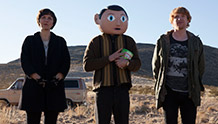 Ireland | 2014 | 95 minutes | Lenny Abrahamson
The real-life inspired story of Frank, a brilliant and difficult musician who revitalizes an avant-garde pop band but won't take off a giant papier-mâché head. When wannabe rocker Jon Burrows joins the, clashes and hilarity ensue.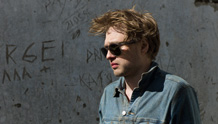 Estonia | 2014 | 104 minutes | Veiko Ounpuu
This stylish Estonian joy ride follows slacker Fred, who struggles with feelings of nihilism after getting fired for writing an unfavorable review of Terrence Malick's film Tree of Life. Finland's official OSCAR® submission for Best Foreign Language Film.