Films A to Z
Browse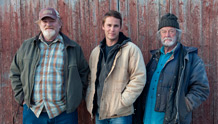 Canada | 2013 | 115 minutes | Don McKellar
May 29 | Kirkland Opening Night | Reception precedes the screening
Rollicking humor and whimsical moments anchor this droll comedy about some Newfoundland villagers, led by Brendan Gleeson's wily fisherman, who must convince a big-city doctor (Taylor Kitsch, "Friday Night Lights") to save their community by settling in it. SIFF-Kirkland Opening Night!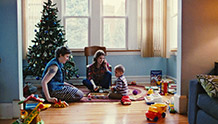 USA | 2014 | 78 minutes | Joe Swanberg
There's a season for everything—even growing up. A hip young cast improvises a dicey holiday at home in Chicago, lasering in on relationships between couple Jeff and Kelly, their toddler son, and Jeff's carefree younger sister.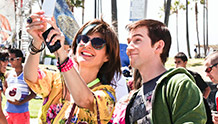 USA | 2014 | 100 minutes | Salomé Breziner
June 4 | Gay-La Film and Party | Party at Q Nightclub follows the screening.
Maggie Cooper (Nia Vardalos, My Big Fat Greek Wedding) is a loving but overbearing mom, who hovers over her teenaged son, Lloyd. She thinks Lloyd may be gay, so she supports him by setting up dates with boys, and submitting an application for a gay student college scholarship. But Lloyd is not so sure, and his mom's meddling is making things worse. Actors Jason Dolley and Kate Flannery in attendance.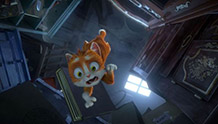 France | 2013 | 82 minutes | Ben Stassen, Jérémie Degruson
In this rollicking 3D adventure, Thunder is an abandoned young cat seeking shelter from a storm. He finds it in the strangest imaginable place: the house of a magician, with his pets and robot creations.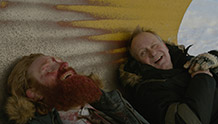 Norway | 2014 | 116 minutes | Hans Petter Moland
Festival screenings have passed. Playing at SIFF Cinema June 15.
Learn more here.
There hasn't been a darkly comic and enjoyable thriller with this much blood spilled in a frigid landscape since the Coen Brothers' Fargo. Stellan Skarsgard plays a snowplow driver who will stop at nothing to bring his son's killers to justice.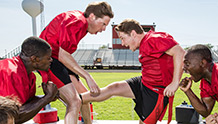 USA | 2014 | 100 minutes | Andrew Disney
Jake Lacey, Nikki Reed, and Kate McKinnon star in this raucous send-up of sports comedies in the tradition of Dodgeball. A fifth-year senior reassembles his intramural football team—but does his alma mater care?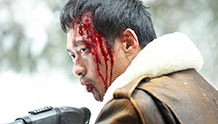 South Korea | 2013 | 99 minutes | Noh Young-seok
Slowly building menace until tensions reach the boiling point, Noh Young-seok's follow up to Daytime Drinking (SIFF 2009) follows a writer to a cabin in the snowy woods, where he erroneously thinks he'll find quiet time to finish his screenplay.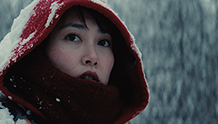 USA | 2014 | 104 minutes | David Zellner
When a lonely Japanese woman believes she knows the location of a buried treasure after watching and re-watching Fargo on an old VHS tape, she leaves her cluttered and mundane life in Tokyo to travel to Minnesota and find it.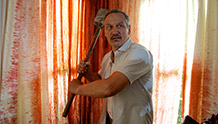 USA | 2014 | 95 minutes | Adrian Garcia Bogliano
Adrián García Bogliano (SIFF 2013 chiller Here Comes the Devil) directs this wicked werewolf drama, pitting a retirement community against a pack of lethal lycanthropes.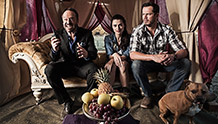 South Africa | 2014 | 96 minutes | Henk Pretorius
From the director of Fanie Fourie's Lobola, winner of the SIFF 2013 Golden Space Needle Award for Best Film, comes this laugh-out-loud comedy about a struggling actress who enlists a South African sheep farmer to help her prepare for a make-or-break film role.