Films A to Z
Browse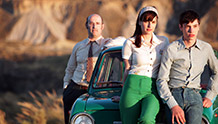 Spain | 2013 | 108 minutes | David Trueba
It's 1966 and Antonio is using Beatles' songs to teach English. When he learns that John Lennon is filming in Almería he rushes to meet his idol, with two young misfits along for the ride, in this captivatingly lyrical road movie. Best Film, Best Director, 2014 Goya Awards.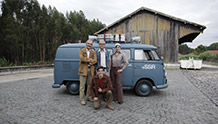 Switzerland | 2013 | 85 minutes | Lionel Baier
In 1974 a trio of unlikely colleagues are sent by VW bus to cover Swiss aid to poor countries for the radio, instead becoming swept up in Portugal's Carnation Revolution.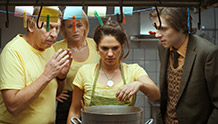 Sweden | 2013 | 98 minutes | Teresa Fabik
After a series of upsetting events in Agnes' life, she decides to open her own restaurant. This culinary comedy provides a fresh look at Agnes' struggle with entrepreneurship, dating, and family life, all the while pairing it with gorgeous shots of delicious meals.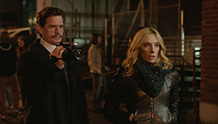 USA | 2013 | 96 minutes | Megan Griffiths
May 22 | Renton Opening Night | Reception at Renton Pavillion follows the screening
Seattle-based director Megan Griffiths' latest boasts charismatic performances from Toni Collette, as a world-weary rock journalist, and the scene-stealing Thomas Haden Church as a first-time documentarian, who team up to find a legendary Seattle musician who notoriously vanished.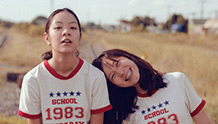 Thailand | 2013 | 127 minutes | Nawapol Thamrongrattanarit
410 consecutive Twitter updates punctuate the adventures of high school senior Mary and her best friend Suri in this unique alliance of social media and cinema.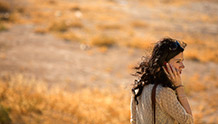 Qatar | 2013 | 99 minutes | Cherien Dabis
May (Cherien Dabis, reuniting with Hiam Abbass from Dabis' debut hit Amreeka) has everything: a best-selling book, a great life in New York City, and a loving fiance. But when she visits Amman, Jordan to arrange her wedding, familial sparks fly in a collision of worlds old and new.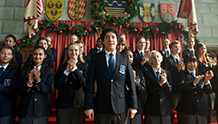 Belgium | 2013 | 95 minutes | Guillaume Gallienne
Writer-director-star Guillaume Gallienne recalls his upper-class youth and his ambiguous affinity with his mother (also played by Gallienne), who raised him as more of a daughter than a son. Winner of five César Awards, including Best Picture.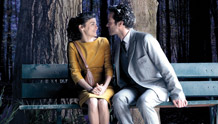 France | 2013 | 95 minutes | Michel Gondry
Michel Gondry's surreal visual feast is the wildly imaginative tale of Colin, a posh Parisian bachelor who invents gadgets that delight his friends. But love eludes him until he meets Chloe (Audrey Tautou), whose strange medical condition—a flower grows inside her lungs—adds a bittersweet frisson to their true romance.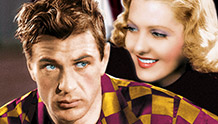 USA | 1936 | 115 minutes | Frank Capra
Capra's screwball classic features Gary Cooper as a small-town greeting card poet who inherits a fortune, and falls prey to a scheming crop of opportunistic characters. A brand-new restoration from the original negative.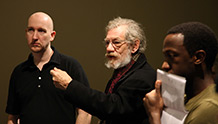 United Kingdom | 2013 | 83 minutes | Giles Terera, Dan Poole
Tea with Dame Judi Dench. Chatting with Ewan McGregor and Alan Rickman. Polling people on the street. Two actors travel the globe to discover who loves, hates, and doesn't understand Shakespeare in this warmhearted, shenanigan-packed adventure.