Films A to Z
Browse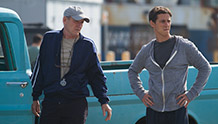 USA | 2014 | 96 minutes | Charles-Olivier Michaud
Idealistic yet troubled, teen track runner Drew is constantly coming in second--on the tracks as well as at home. When his reclusive old neighbor (Richard Jenkins, The Visitor) offers to train him using tricks from his old coaching days, they form an unexpected bond.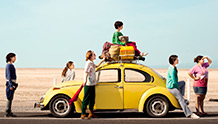 Mexico | 2013 | 89 minutes | Claudia Sainte-Luce
In the hospital for appendicitis, young supermarket clerk Claudia makes fast friends with Martha, a 46-year-old single mother of four. With little time left on this planet, Martha reaches out to lonely Claudia and invites her to join her family.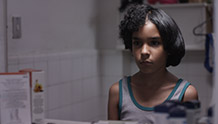 Venezuela | 2013 | 93 minutes | Mariana Rondón
In this finely acted, deceptively small-scaled film, nine-year-old Junior and his frustrated single mother clash over Junior's desire to straighten his kinky hair. The tower blocks of Caracas, Venezuela are the backdrop for a subtly powerful domestic drama.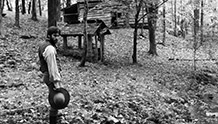 USA | 2014 | 94 minutes | A.J. Edwards
Stunningly shot and set in 1817 Indiana, this Terrence Malick-produced hyperrealistic reflection plumbs the difficult early years of Abraham Lincoln, whose later struggle against slavery made him a legend.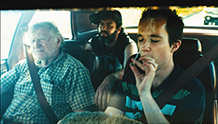 USA | 2014 | 98 minutes | Shawn Telford
In a small town where everyone has been dealt a bum hand, four people seek an escape from reality. A stunning debut from local filmmaker Shawn Telford, delivering diverse, well-written characters with one distinct commonality: they all need to get out of BFE.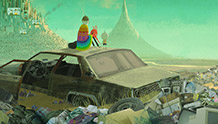 Brazil | 2013 | 80 minutes | Alê Abreu
This wordless, sensuous, uniquely original animated film follows Cuca, a young Brazilian boy who ventures from his simple countryside home into a neon-infused, carnivalesque metropolis in search of his father.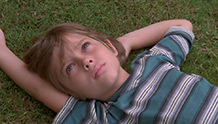 USA | 2014 | 164 minutes | Richard Linklater
2014 Golden Space Needle Award: Best Film, Best Director, Best Actress (Patricia Arquette)
Festival screenings have passed. Playing at SIFF Cinema June 15.
Learn more here.
Richard Linklater (Slacker, Before Sunrise trilogy) makes a triumphant return to his independent roots with this dazzling micro-epic, shot over the course of 12 years, that tracks the evolution of a single American family through the eyes of young Mason.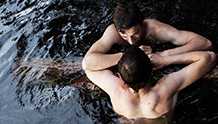 Netherlands | 2014 | 78 minutes | Mischa Kamp
15-year-old Sieger, who has recently lost his mother, contends with the heat and hormones of one long, sweltering summer when he discovers he has feelings for Marc, his new track-and-field teammate.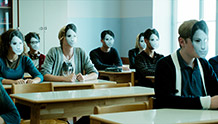 Slovenia | 2013 | 112 minutes | Rok Biček
In this award-winning Slovenian drama (shortlisted for the 2013 Best Foreign Language Film Oscar®), a group of teens blame their demanding new teacher and his cold, demeaning teaching methods when one of their classmates commits suicide.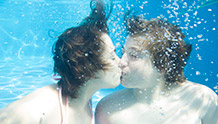 Mexico | 2013 | 82 minutes | Fernando Eimbcke
Director Fernando Eimbcke (Duck Season) doubles down on his tender, comedic teen stories with this affectionate look at a mother and her 15-year-old son, in the thick of adolescence and love, while vacationing at a seaside resort.