Films A to Z
Browse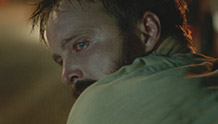 USA | 2014 | 98 minutes | Kat Candler
Family ties are tested as a widowed father and his sons deal differently with grief. Explosive and sensational, this Sundance smash features Josh Wiggins in an arresting performance as the elder son in a Southeast Texas family that's falling apart—fast.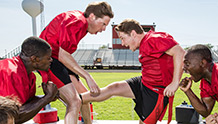 USA | 2014 | 100 minutes | Andrew Disney
Jake Lacey, Nikki Reed, and Kate McKinnon star in this raucous send-up of sports comedies in the tradition of Dodgeball. A fifth-year senior reassembles his intramural football team—but does his alma mater care?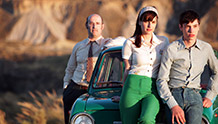 Spain | 2013 | 108 minutes | David Trueba
It's 1966 and Antonio is using Beatles' songs to teach English. When he learns that John Lennon is filming in Almería he rushes to meet his idol, with two young misfits along for the ride, in this captivatingly lyrical road movie. Best Film, Best Director, 2014 Goya Awards.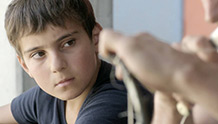 Austria | 2014 | 98 minutes | Sudabeh Mortezai
A sensitive and deeply humanist tone carries this portrait of a young boy in a refugee settlement in Vienna torn between childhood, adulthood, and the reality of his surroundings.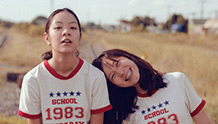 Thailand | 2013 | 127 minutes | Nawapol Thamrongrattanarit
410 consecutive Twitter updates punctuate the adventures of high school senior Mary and her best friend Suri in this unique alliance of social media and cinema.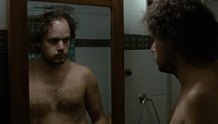 Uruguay | 2013 | 121 minutes | Manuel Nieto
Ariel Cruz returns to his hometown for the funeral of his father. While there, he experiences protesting students and the shocking hunger strikes of the meat packers, exposing him to the realities of his people's hardships.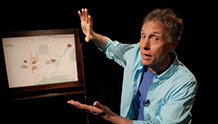 USA | 2014 | 77 minutes | Bret Fetzer
Festival screenings have passed. Playing at SIFF Cinema June 12.
Learn more here.
Seattle writer-director Bret Fetzer's debut feature is the story of local monologist Matt Smith as a young teenager, exploring the nooks and crannies of the heavily Catholic Capitol Hill neighborhood in an era of racial tensions.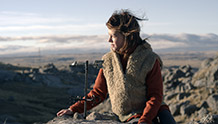 Argentina | 2014 | 71 minutes | Matías Lucchesi
Twelve-year-old Lila doesn't know her father's name, but that doesn't stop her from escaping her boarding school to look for him. Her kind teacher, Jimena, assists in this revelatory road movie.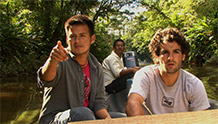 USA | 2014 | 78 minutes | Laurel Spellman Smith, Francine Strickwerda
Two teenagers, David and Hugo, meet by chance on a canoe ride in the Amazon. This documentary follows their lives as David begins a fair-trade certification system for oil production companies to help with the oil-waste problem in the Ecuadorian Amazon, while Hugo gets an American education that will allow him to return to his homelands as a leader.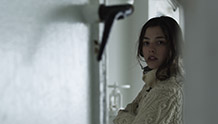 USA | 2014 | 82 minutes | Scott Cohen
SIFF 2014 Best New American Cinema: Grand Jury Prize
Festival screenings have passed. Playing at SIFF Cinema June 12.
Learn more here.
A beautifully shot meditation on love and loss, New York couple Peter and Chloe fall into marital crisis while on a research vessel en route to Antarctica.