Films A to Z
Browse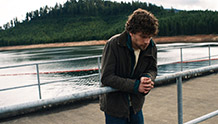 USA | 2013 | 113 minutes | Kelly Reichardt
Two Oregon-based environmental activists team up with an ex-Marine to plot the bombing of a hydroelectric dam. This patient, moody thriller shines a realist light on radical acts against affluence.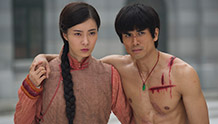 Hong Kong | 2014 | 96 minutes | Wong Ching-po
A poor country laborer moves to a 1930s Shanghai overrun with gangsters and femme fatales and gets caught in a bloody mob war with only his kung fu skills at his disposal. A remake of the 1972 Shaw Brothers-produced Boxer From Shantung.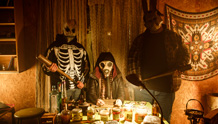 Canada (Québec) | 2013 | 85 minutes | Jeff Barnaby
Aila, a teenage resident of Canada's Red Crow reservation circa 1976, must exact revenge against a venomous Indian Agent dead set on tormenting her just-out-of-prison father and ruining her family-spun drug-running business.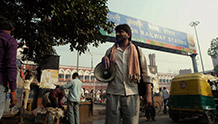 Canada | 2013 | 96 minutes | Richie Mehta
When his 12-year-old son goes missing, a street merchant begins a desperate search, hindered by the man's poverty, illiteracy, and the challenge of locating anyone in a country of a billion souls.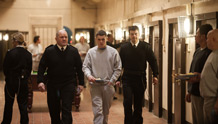 United Kingdom | 2013 | 106 minutes | David Mackenzie
In this powerful, visceral, and gritty drama from director David Mackenzie (Young Adam), an explosively violent teenage inmate intentionally gets himself transferred to an adult prison, planning to confront a very familiar inmate—his own father.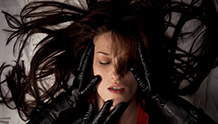 Belgium | 2013 | 102 minutes | Hélène Cattet, Bruno Forzani
Referencing the Italian horror style giallo, this baroque drama centers on Dan's return from Brussels—to a barricaded front door and a missing wife.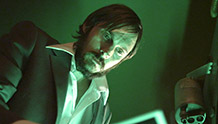 USA | 2014 | 103 minutes | Bradley King
A "Twilight Zone"-esque indie about three opportunistic friends who discover a machine with a mysterious power—it takes pictures exactly 24 hours into the future.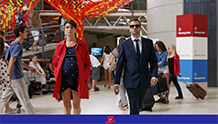 Argentina | 2013 | 105 minutes | Ariel Winograd
Who can scam a scammer? In this clever nod to Hitchcock's To Catch a Thief, Sebastian and Natalia meet, and clash, while attempting to pilfer the same artwork from a museum. Then, they team up—with sights set on a coveted bottle of Malbec.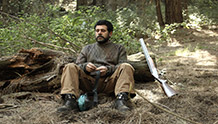 Chile | 2013 | 83 minutes | Alejandro Fernández Almendras
This Sundance Grand Jury prize-winning film is a taut take on vigilantism. His family terrorized by neighborhood hoodlums, Jorge weighs the psychological and social risks of revenge.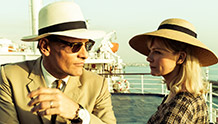 United Kingdom | 2014 | 96 minutes | Hossein Amini
Viggo Mortensen, Kirsten Dunst, and Oscar Isaac star in this sun-soaked period noir set on the coast of Greece. When two con-artists find themselves in serious trouble, their reliance on a local tour guide turns into a twisted, sensual game of interdependence.