Films A to Z
Browse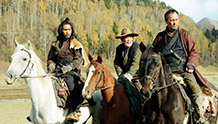 Japan | 2013 | 135 minutes | Lee Sang-il
Ken Watanabe stars as a retired samurai who takes up his sword anew in this gorgeously shot and impressively choreographed Meiji-period remake of Clint Eastwood's classic western.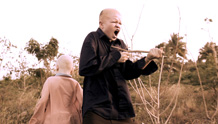 Germany | 2013 | 115 minutes | Noaz Deshe
In Tanzania, young albino Alias is on the run after witnessing his father's murder. He finds city life as fraught with danger as the bush, in this intense and stunning feature debut centering on crime perpetrated because of superstition.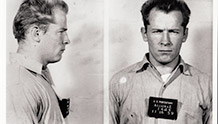 USA | 2014 | 130 minutes | Joe Berlinger
Oscar®-nominated documentarian Joe Berlinger (the Paradise Lost trilogy) investigates the corrupt relationship between the FBI and James "Whitey" Bulger, the infamous Boston crime lord who led authorities on a 16-year wild goose chase.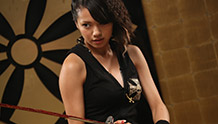 Japan | 2013 | 126 minutes | Sion Sono
An amateur filmmaking crew called the F*ck Bombers use documentary and flash-mob techniques to film whatever mayhem they encounter, stumbling into a gory war between Yakuza factions.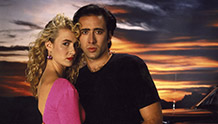 USA | 1990 | 125 minutes | David Lynch
David Lynch directs this hallucinatory crime thriller about runaway convicts and forbidden love, blending elements of The Wizard of Oz and Elvis Presley fetishism with an eclectic, intense soundtrack. Nicolas Cage and Laura Dern star as Sailor and Lula, two lovers who know in their hearts that "this whole world's wild at heart and weird on top." Laura Dern Tribute Screening.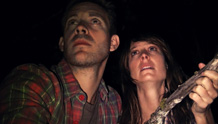 USA | 2013 | 80 minutes | Bobcat Goldthwait
Bobcat Goldthwait mixes comedy and horror for Sasquatch-hunters Jim and his girlfriend Kelly, who venture into the woods against the advice of the area's equally creepy locals.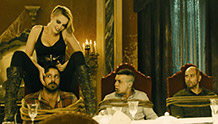 Spain | 2013 | 110 minutes | Álex de la Iglesia
Festival screenings have passed. Playing at SIFF Cinema July 18 & 19. Click here for more.
Divorced dad Jose and his pals are on the run after a botched burglary, carrying 25,000 cursed golden rings into Basque country, where a coven of bloodthirsty witches exact revenge on behalf of all women.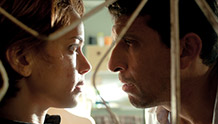 Brazil | 2013 | 100 minutes | Fernando Coimbra
When a six-year-old is kidnapped, the panicked parents race to the authorities. As the police begin to question the suspects, they discover a world where everybody has something to hide, and every bad turn deserves another.