Films A to Z
Browse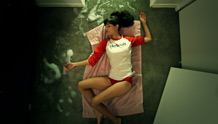 USA | 2014 | 80 minutes | Jason Bognacki
A phantasmagoric chiller that follows Jordyn, a young woman who explores the dark recesses of her soul when she learns she may be the devil's kin, in this stylistic mix of giallo and Hammer horror.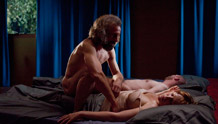 Netherlands | 2013 | 113 minutes | Alex van Warmerdam
Festival screenings have passed. Playing at SIFF Cinema June 13-15. Learn more here.
Dark comedy shades a twisted fairy tale into psychological and class warfare as a vagrant named Borgman finds temporary refuge in an arrogant and affluent suburban home. The family faces off with their guest in this sinister social satire on the nature of evil.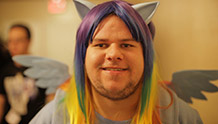 USA | 2014 | 75 minutes | Brent Hodge
Ashleigh Ball is a voice actor best known for her characters Applejack and Rainbow Dash on the hit children's series, "My Little Pony: Friendship is Magic." A kid favorite, it has another, more unexpected following: men ages 13-30, a.k.a. Bronies. Follow Ball as she heads to their biggest gathering, BronyCon.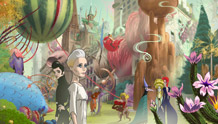 Israel | 2013 | 122 minutes | Ari Folman
Ari Folman follows up the Oscar®-nominated Waltz With Bashir with a surreal, vivacious, live action-animation hybrid about an aging actress (Robin Wright playing a version of herself) who sells her image to a movie studio-turned-cinematic dream world.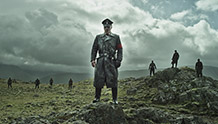 Norway | 2014 | 100 minutes | Tommy Wirkola
When seven students take a vacation in the snowy mountains of Norway, the last thing they expect is to be confronted by the living dead. This horror-comedy splatter film sequel is exploding with zombie Nazis, gore, sex, and Molotov cocktails.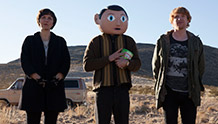 Ireland | 2014 | 95 minutes | Lenny Abrahamson
The real-life inspired story of Frank, a brilliant and difficult musician who revitalizes an avant-garde pop band but won't take off a giant papier-mâché head. When wannabe rocker Jon Burrows joins the, clashes and hilarity ensue.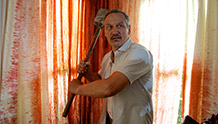 USA | 2014 | 95 minutes | Adrian Garcia Bogliano
Adrián García Bogliano (SIFF 2013 chiller Here Comes the Devil) directs this wicked werewolf drama, pitting a retirement community against a pack of lethal lycanthropes.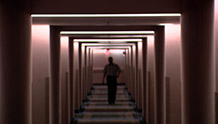 United Kingdom | 2013 | 85 minutes | John Lundberg, Roland Denning, Kypros Kyprianou, Mark Pilkington
This mind-scrambling documentary suggests that popular myths about the existence of UFOs in Roswell originated from U.S. government disinformation campaigns. Conspiracy theorists square off with former counter-intelligence officers to analyze who was being distracted—and from what.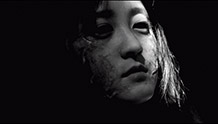 Japan | 2013 | 85 minutes | Sabu
Cult director Sabu returns with this elegantly framed satire of zombie lore and modern materialism. When a family has a zombie unexpectedly delivered to their house, they decide to keep her as a domestic servant, with unintended and deadly consequences.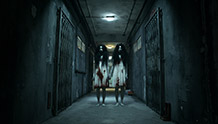 Hong Kong | 2013 | 105 minutes | Juno Mak
A dejected, washed-up horror film actor moves into a decrepit housing estate with every intention of ending his life, but finds that the apartment complex is teeming with bloodthirsty vampires and other assorted supernatural beasties.