Films A to Z
Browse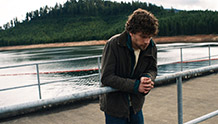 USA | 2013 | 113 minutes | Kelly Reichardt
Two Oregon-based environmental activists team up with an ex-Marine to plot the bombing of a hydroelectric dam. This patient, moody thriller shines a realist light on radical acts against affluence.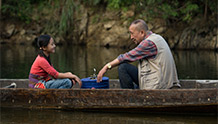 China | 2013 | 108 minutes | Philippe Muyl
Festival screenings have passed. Playing at SIFF Cinema June 15.
Learn more here.
In this ravishingly beautiful movie, Philippe Muyl takes us on a Chinese road trip through spectacular mountain villages to discover a bucolic existence. A grandfather travels towards his memories, while his granddaughter finds simple wonders she never knew existed.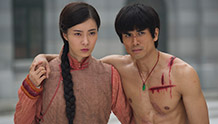 Hong Kong | 2014 | 96 minutes | Wong Ching-po
A poor country laborer moves to a 1930s Shanghai overrun with gangsters and femme fatales and gets caught in a bloody mob war with only his kung fu skills at his disposal. A remake of the 1972 Shaw Brothers-produced Boxer From Shantung.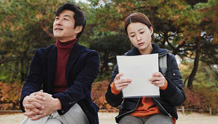 South Korea | 2013 | 88 minutes | Hong Sang-soo
Sunhi is a smart, artistic-minded girl. At least that's what the three men who fall for her think. This clever, upbeat film follows the effect charming film student Sunhi has on all the flustered, smitten men she comes into contact with, as she tries to get a recommendation letter out of her former professor.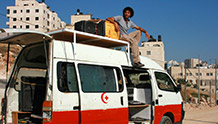 Palestine | 2013 | 90 minutes | Rashid Masharawi
Two brothers in the West Bank are rendered homeless by an Israeli airstrike, and hustle odd jobs to raise enough money to emigrate to Canada. This ironic drama captures the tragicomic absurdities of life under occupation.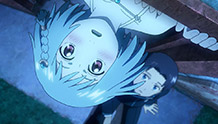 Japan | 2013 | 99 minutes | Yasuhiro Yoshiura
A dazzling, emotionally complex science fiction romance about Patema and Age, two teens who live in the same world but on opposite gravitational pulls.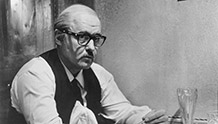 USA | 1964 | 116 minutes | Sidney Lumet
Sidney Lumet's 1964 drama, about a Holocaust survivor-turned-pawnbroker in East Harlem who is haunted by the wickedness of the world, boasts a groundbreaking Quincy Jones score and Rod Steiger's star-making lead performance. Shown in a newly struck 50th anniversary print. With introduction by Quincy Jones!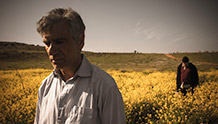 Israel | 2013 | 117 minutes | Yossi Madmony
The fateful contract between a secular Israeli army officer and a devout young Holocaust survivor has profound and unexpected consequences in this epic yet intimate portrait, spanning four decades, from director Yossi Madmony (Restoration).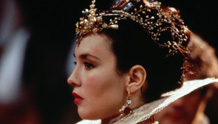 France | 1994 | 159 minutes | Patrice Chéreau
Shown fully restored to its original length, this multiple César award-winner is based on the classic novel by Alexandre Dumas. This sumptuous historical drama details the Catholic Marguerite de Valois, nicknamed Margot, as she's bound in a loveless political marriage to Henri de Bourbon.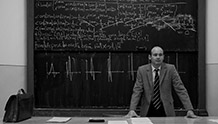 Romania | 2013 | 105 minutes | Andrei Gruzsniczki
In mid-'80s Romania, a gifted mathematician is under investigation for plans to publish a new theorem by smuggling it overseas. He's one in a network of academics struggling beneath the oppressive dictatorship in this gripping tale of science and secrecy.