Films A to Z
Browse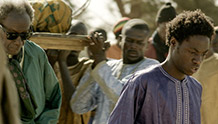 France | 2013 | 86 minutes | Dyana Gaye
Through three emotionally charged storylines, taking viewers from Senegal to Italy to America and back again, the destinies of three far-flung sojourners connect in this transcontinental drama in this richly realized examination of the African diaspora and the often fractal nature of contemporary emigration.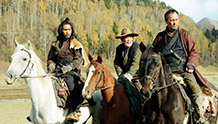 Japan | 2013 | 135 minutes | Lee Sang-il
Ken Watanabe stars as a retired samurai who takes up his sword anew in this gorgeously shot and impressively choreographed Meiji-period remake of Clint Eastwood's classic western.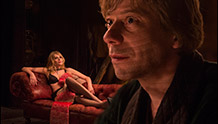 France | 2013 | 96 minutes | Roman Polanski
Vanda begs playwright-director Thomas for an audition, and his acceptance sparks a battle of wits and wiles in this adaptation of Leopold von Sacher-Masoch's 19th century story of pleasure and pain.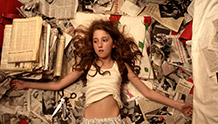 Bulgaria | 2014 | 155 minutes | Maya Vitkova
Oddball humor, social commentary, and mother-daughter dynamics combust as Boryana's daughter Viktoria is born without an umbilical cord—and proclaimed the "Socialist Baby of the Decade." Viktoria is lavished with gifts by the state until her life unravels with the 1989 political collapse.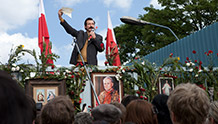 Poland | 2013 | 120 minutes | Andrzej Wajda
Master filmmaker Andrzej Wajda chronicles the extraordinary Solidarity movement led by shipyard electrician Lech Walesa, a quiet revolution that would topple the Communist dictatorship in Poland and bring down the Iron Curtain.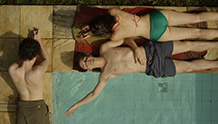 Brazil | 2014 | 95 minutes | Daniel Ribeiro
This savvy debut feature from Brazil highlights the emotional intelligence of teenagers, evoking a gay take on John Hughes' teen classics. Blind from birth, teenaged Leonardo is ready for independence—and love. When new kid Gabriel arrives in class, he soon replaces Leonardo's loyal female bestie.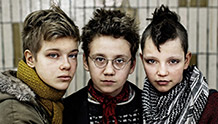 Sweden | 2013 | 102 minutes | Lukas Moodysson
In 1982 Stockholm, three 13-year-old misfits deal with their suffocating surroundings, as well as the onslaught of adolescence, by forming a riotous, all-girl punk trio. Based on the graphic novel "Never Goodnight" by Coco Moodysson.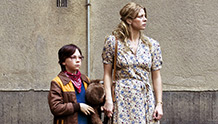 Germany | 2013 | 98 minutes | Christian Schwochow
From the director of Cracks in the Shell (SIFF 2012) comes another spellbinding, harrowing tale of identity and empowerment. In 1975, Nelly and her son escape to West Germany for a new start, and question all they knew about the man in their lives.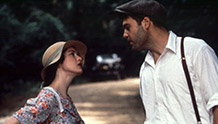 USA | 1996 | 111 minutes | Dan Ireland
June 7 | 40th Anniversary Special Presentation
In 1930s Texas, schoolteacher and aspiring author Novalyne meets Robert E. Howard, a pulp fiction writer later famed for books including "Conan the Barbarian." The true story of a turbulent courtship and cultural moment resonates in Dan Ireland's classic romance. With film director and SIFF co-founder Dan Ireland in attendance!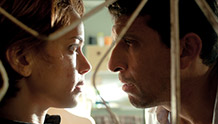 Brazil | 2013 | 100 minutes | Fernando Coimbra
When a six-year-old is kidnapped, the panicked parents race to the authorities. As the police begin to question the suspects, they discover a world where everybody has something to hide, and every bad turn deserves another.