Films A to Z
Browse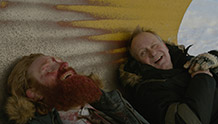 Norway | 2014 | 116 minutes | Hans Petter Moland
Festival screenings have passed. Playing at SIFF Cinema June 15.
Learn more here.
There hasn't been a darkly comic and enjoyable thriller with this much blood spilled in a frigid landscape since the Coen Brothers' Fargo. Stellan Skarsgard plays a snowplow driver who will stop at nothing to bring his son's killers to justice.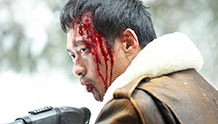 South Korea | 2013 | 99 minutes | Noh Young-seok
Slowly building menace until tensions reach the boiling point, Noh Young-seok's follow up to Daytime Drinking (SIFF 2009) follows a writer to a cabin in the snowy woods, where he erroneously thinks he'll find quiet time to finish his screenplay.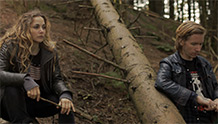 Norway | 2013 | 91 minutes | Arild Østin Ommundsen
Confronted in a life-threatening robbery, pregnant Jenny successfully defends herself—but loses her fiancé. When she's freed from prison 10 years later, her journey toward a stable life and custody of her daughter is fraught with emotion.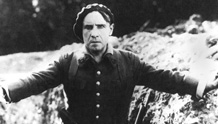 France | 1919 | 165 minutes | Abel Gance
Considered the first great pacifist film, this 1919 French silent concerns a tragic love triangle between a soldier, his wife, and her lover set against the horrors of World War I. This fully restored digital print is courtesy of the Netherlands Film Museum.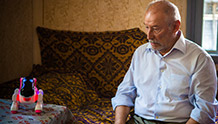 Romania | 2013 | 85 minutes | Tudor Cristian Jurgiu
In this honest, gently comic Romanian fable, recently widowed Costache, having lost his wife and possessions in the 2010 floods, reunites after 20 years with his estranged son, back from Japan with a wife and child.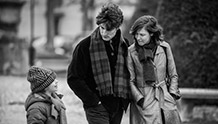 France | 2013 | 77 minutes | Philippe Garrel
In this impressionistic black-and-white drama shot by Willy Kurant (Godard's Masculin Féminin), Louis Garrel (collaborating with his father, director Philippe) stars as a Parisian bohemian struggling with infidelity, parenthood, and fringe theater.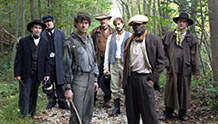 USA | 2013 | 87 minutes | Lise Raven
This visually stunning drama illustrates the journey of a man who must bring his dead brother's wife and sons across rural 19th century Pennsylvania. The two boys mysteriously go missing, and the resulting search for them brings out the best and worst in the pioneering community.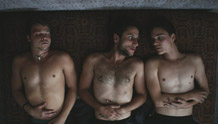 Hungary | 2014 | 105 minutes | Àdám Császi
A closeted, Germany-based soccer player, reeling after a terrible loss on the field, returns to his native Hungary in search of a simpler life, only to encounter complications with lovers old and new.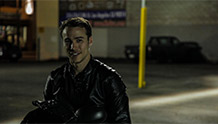 USA | 2014 | 83 minutes | Joshua Caldwell
A missed connection or a new opportunity? Young Parisian Simone lands in Los Angeles on her way to Singapore and finds her flight cancelled. Soon, a mysterious motorcyclist convinces Simone to ride along through the glittering nightlife scene of LA. Sometimes the places you don't plan visiting are the best.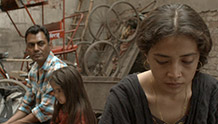 India | 2014 | 104 minutes | Geetu Mohandas
A quietly effective debut set in a snowy border village centers on a young Indian mother, journeying with her daughter to Delhi in search of her vanished husband. Along the way she encounters an army deserter skilled in the game of liar's dice...who says he can help.