Films A to Z
Browse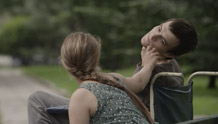 Poland | 2013 | 107 minutes | Maciej Pieprzyca
2014 Golden Space Needle Award: Best Actor (Dawid Ogrodnik)
Festival screenings have passed. Playing at SIFF Cinema June 14.
Learn more here.
Heartbreaking and humorous, Life Feels Good has thrilled international audiences with virtuosic acting from Dawid Ogrodnik as Mateusz, a romantic, good-natured man with cerebral palsy who yearns to be understood by his family and friends. Based on a true story, this award-winning film is a testament to the endurance of the human spirit.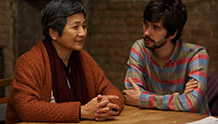 United Kingdom | 2014 | 86 minutes | Hong Khaou
This delicate chamber piece addresses the universal language of grief with elegance, humor, and tenderness. Sixty-something Junn is visited by an interpreter who can help bridge the language gaps between herself and two men: a new suitor at the nursing home and the handsome "best friend" of her deceased son.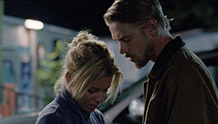 USA | 2014 | 105 minutes | Sara Colangelo
Expanded from the SIFF 2010 award-winning short, the citizens of a West Virginian town sift through the emotional wreckage and deeply buried secrets in the aftermath of a terrible coal mining disaster. Featuring Elizabeth Banks, Chloë Sevigny, Josh Lucas, Boyd Holbrook, and Jacob Lofland.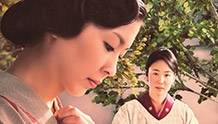 Japan | 2014 | 136 minutes | Yoji Yamada
A country girl named Taki comes to Tokyo in the 1930s to find domestic work, observing the bourgeois goings-on and indiscretions of her employers. Adapted from the novel by Kyoko Nakajima.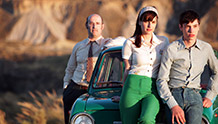 Spain | 2013 | 108 minutes | David Trueba
It's 1966 and Antonio is using Beatles' songs to teach English. When he learns that John Lennon is filming in Almería he rushes to meet his idol, with two young misfits along for the ride, in this captivatingly lyrical road movie. Best Film, Best Director, 2014 Goya Awards.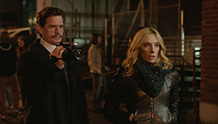 USA | 2013 | 96 minutes | Megan Griffiths
May 22 | Renton Opening Night | Reception at Renton Pavillion follows the screening
Seattle-based director Megan Griffiths' latest boasts charismatic performances from Toni Collette, as a world-weary rock journalist, and the scene-stealing Thomas Haden Church as a first-time documentarian, who team up to find a legendary Seattle musician who notoriously vanished.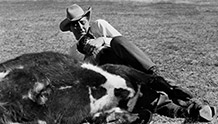 USA | 1952 | 113 minutes | Nicholas Ray
Robert Mitchum headlines this rough, rabble-rousing rodeo drama about a red-headed woman who comes between two red-blooded men in Nicholas Ray's (Rebel Without a Cause ) final RKO film. Print courtesy of the Film Foundation Collection at the Academy Film Archive.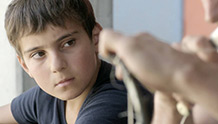 Austria | 2014 | 98 minutes | Sudabeh Mortezai
A sensitive and deeply humanist tone carries this portrait of a young boy in a refugee settlement in Vienna torn between childhood, adulthood, and the reality of his surroundings.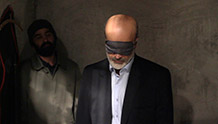 Iran | 2013 | 127 minutes | Mohammad Rasoulof
In this gripping political thriller, Mohammad Rasoulof defies a 20-year ban on filmmaking to tell the true story of two government assassins tasked with eliminating 21 dissident writers and journalists.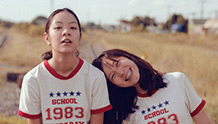 Thailand | 2013 | 127 minutes | Nawapol Thamrongrattanarit
410 consecutive Twitter updates punctuate the adventures of high school senior Mary and her best friend Suri in this unique alliance of social media and cinema.