Films A to Z
Browse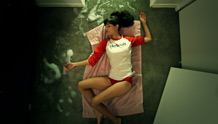 USA | 2014 | 80 minutes | Jason Bognacki
A phantasmagoric chiller that follows Jordyn, a young woman who explores the dark recesses of her soul when she learns she may be the devil's kin, in this stylistic mix of giallo and Hammer horror.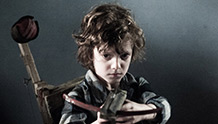 Australia | 2014 | 94 minutes | Jennifer Kent
Six years after her husband's death, which coincided with the birth of their child, Amelia is struggling to raise her son, Samuel. When a book entitled "Mister Babadook" appears among Samuel's possessions, it portends a chilling, spectral descent into fear and paranoia.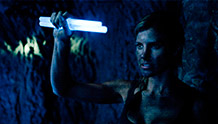 USA | 2013 | 89 minutes | Ben Ketai
This bloody, claustrophobic horror film takes place in the aftermath of a cave-in in an underground mine. Several miners and a strong-willed lawyer are trapped beneath the earth and the results become increasingly treacherous and psychologically challenging.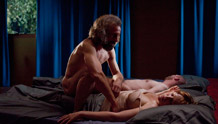 Netherlands | 2013 | 113 minutes | Alex van Warmerdam
Festival screenings have passed. Playing at SIFF Cinema June 13-15. Learn more here.
Dark comedy shades a twisted fairy tale into psychological and class warfare as a vagrant named Borgman finds temporary refuge in an arrogant and affluent suburban home. The family faces off with their guest in this sinister social satire on the nature of evil.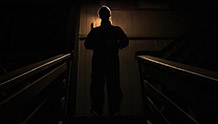 USA | 2014 | 80 minutes | Patrick Brice
In this chilling found-footage horror comedy, struggling videographer Aaron (writer-director Patrick Brice) heads to a remote mountain town to film one day in the life of a terminally ill man (Mark Duplass), only to encounter some nasty surprises. Actor Mark Duplass in attendance!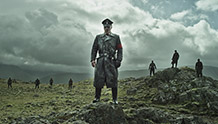 Norway | 2014 | 100 minutes | Tommy Wirkola
When seven students take a vacation in the snowy mountains of Norway, the last thing they expect is to be confronted by the living dead. This horror-comedy splatter film sequel is exploding with zombie Nazis, gore, sex, and Molotov cocktails.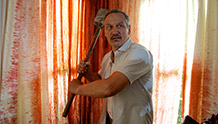 USA | 2014 | 95 minutes | Adrian Garcia Bogliano
Adrián García Bogliano (SIFF 2013 chiller Here Comes the Devil) directs this wicked werewolf drama, pitting a retirement community against a pack of lethal lycanthropes.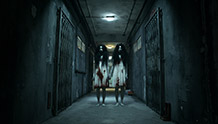 Hong Kong | 2013 | 105 minutes | Juno Mak
A dejected, washed-up horror film actor moves into a decrepit housing estate with every intention of ending his life, but finds that the apartment complex is teeming with bloodthirsty vampires and other assorted supernatural beasties.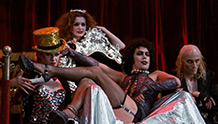 United Kingdom | 1975 | 100 minutes | Jim Sharman
May 16 | 40th Anniversary Special Presentation
The longest-running theatrical release in history, which premiered at the first Seattle International Film Festival, returns for a special interactive celebration that includes goodie bags, subtitled lyrics, and more. Don't dream it, be it.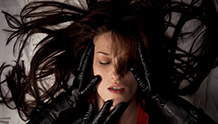 Belgium | 2013 | 102 minutes | Hélène Cattet, Bruno Forzani
Referencing the Italian horror style giallo, this baroque drama centers on Dan's return from Brussels—to a barricaded front door and a missing wife.