Films A to Z
Filtering by Genre: Horror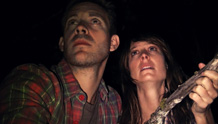 USA | 2013 | 80 minutes | Bobcat Goldthwait
Bobcat Goldthwait mixes comedy and horror for Sasquatch-hunters Jim and his girlfriend Kelly, who venture into the woods against the advice of the area's equally creepy locals.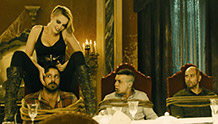 Spain | 2013 | 110 minutes | Álex de la Iglesia
Festival screenings have passed. Playing at SIFF Cinema July 18 & 19. Click here for more.
Divorced dad Jose and his pals are on the run after a botched burglary, carrying 25,000 cursed golden rings into Basque country, where a coven of bloodthirsty witches exact revenge on behalf of all women.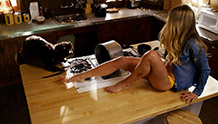 USA | 2014 | 85 minutes | Jordan Rubin
A group of hard-partying college kids have their relaxing riverside vacation turn into a dam shame when attacked by a swarm of the angriest and deadliest of all rampaging ravenous rodents—the Zombeavers!