Films A to Z
Browse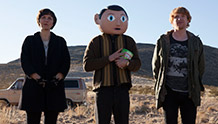 Ireland | 2014 | 95 minutes | Lenny Abrahamson
The real-life inspired story of Frank, a brilliant and difficult musician who revitalizes an avant-garde pop band but won't take off a giant papier-mâché head. When wannabe rocker Jon Burrows joins the, clashes and hilarity ensue.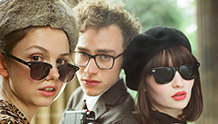 United Kingdom | 2014 | 111 minutes | Stuart Murdoch
Belle & Sebastian leader Stuart Murdoch's debut film is based on his titular 2009 album, full of the wry themes and brilliant melodies beloved by fans. The coming of age indie pop musical centers on Glaswegian pals Eve, James, and Cassie as they fall in love and form a band, not in that order.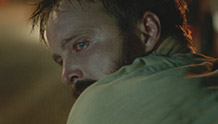 USA | 2014 | 98 minutes | Kat Candler
Family ties are tested as a widowed father and his sons deal differently with grief. Explosive and sensational, this Sundance smash features Josh Wiggins in an arresting performance as the elder son in a Southeast Texas family that's falling apart—fast.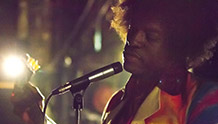 United Kingdom | 2013 | 118 minutes | John Ridley
May 15 | Opening Night at McCaw Hall
It's Jimi Hendrix before he was Jimi Hendrix. Outkast's André Benjamin gives a magnetic, nuanced performance in this biopic about a rock legend on the verge of making it big. Director John Ridley and actress Hayley Atwell scheduled to attend.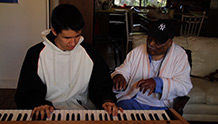 USA | 2014 | 84 minutes | Alan Hicks
2014 Golden Space Needle Award: Best Documentary
Festival screenings have passed. Playing at SIFF Cinema June 13.
Learn more here.
This tribute to jazz legend Clark Terry, who taught Quincy Jones and Miles Davis, shows his passionate commitment to mentorship. Now in his 90s, Terry helps blind pianist Justin Kauflin (today a prodigious working artist) realize his dream.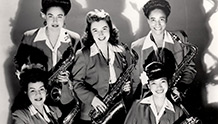 USA | 2014 | 80 minutes | Kay D. Ray
"How does it feel to be a woman in a man's world?" Through archival footage and interviews old (Artie Shaw) and new (Quincy Jones), musician-composer Patrice Rushen narrates the oft-untold history of American women jazz instrumentalists.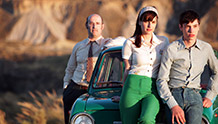 Spain | 2013 | 108 minutes | David Trueba
It's 1966 and Antonio is using Beatles' songs to teach English. When he learns that John Lennon is filming in Almería he rushes to meet his idol, with two young misfits along for the ride, in this captivatingly lyrical road movie. Best Film, Best Director, 2014 Goya Awards.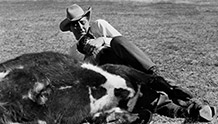 USA | 1952 | 113 minutes | Nicholas Ray
Robert Mitchum headlines this rough, rabble-rousing rodeo drama about a red-headed woman who comes between two red-blooded men in Nicholas Ray's (Rebel Without a Cause ) final RKO film. Print courtesy of the Film Foundation Collection at the Academy Film Archive.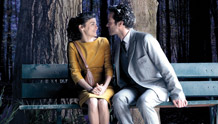 France | 2013 | 95 minutes | Michel Gondry
Michel Gondry's surreal visual feast is the wildly imaginative tale of Colin, a posh Parisian bachelor who invents gadgets that delight his friends. But love eludes him until he meets Chloe (Audrey Tautou), whose strange medical condition—a flower grows inside her lungs—adds a bittersweet frisson to their true romance.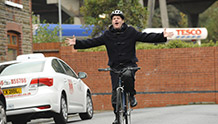 United Kingdom | 2013 | 103 minutes | David Frankel
The crowd-pleasing true story of Paul Potts, a shy shop assistant who went from undiscovered opera enthusiast to superstar when chosen to compete on "Britain's Got Talent."