Films A to Z
Browse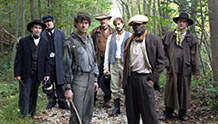 USA | 2013 | 87 minutes | Lise Raven
This visually stunning drama illustrates the journey of a man who must bring his dead brother's wife and sons across rural 19th century Pennsylvania. The two boys mysteriously go missing, and the resulting search for them brings out the best and worst in the pioneering community.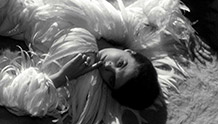 France | 1961 | 94 minutes | Alain Resnais
Late French director Alain Resnais' enigmatic, voluptuous drama—winner of the 1961 Venice Film Festival Golden Lion and now restored in glorious 35mm—explores the mysterious, surreal relationship between three unnamed protagonists against the grounds of a grand hotel.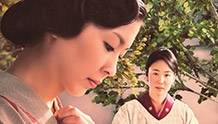 Japan | 2014 | 136 minutes | Yoji Yamada
A country girl named Taki comes to Tokyo in the 1930s to find domestic work, observing the bourgeois goings-on and indiscretions of her employers. Adapted from the novel by Kyoko Nakajima.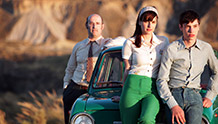 Spain | 2013 | 108 minutes | David Trueba
It's 1966 and Antonio is using Beatles' songs to teach English. When he learns that John Lennon is filming in Almería he rushes to meet his idol, with two young misfits along for the ride, in this captivatingly lyrical road movie. Best Film, Best Director, 2014 Goya Awards.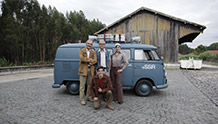 Switzerland | 2013 | 85 minutes | Lionel Baier
In 1974 a trio of unlikely colleagues are sent by VW bus to cover Swiss aid to poor countries for the radio, instead becoming swept up in Portugal's Carnation Revolution.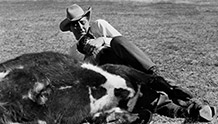 USA | 1952 | 113 minutes | Nicholas Ray
Robert Mitchum headlines this rough, rabble-rousing rodeo drama about a red-headed woman who comes between two red-blooded men in Nicholas Ray's (Rebel Without a Cause ) final RKO film. Print courtesy of the Film Foundation Collection at the Academy Film Archive.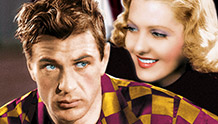 USA | 1936 | 115 minutes | Frank Capra
Capra's screwball classic features Gary Cooper as a small-town greeting card poet who inherits a fortune, and falls prey to a scheming crop of opportunistic characters. A brand-new restoration from the original negative.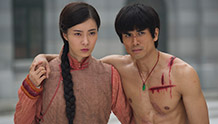 Hong Kong | 2014 | 96 minutes | Wong Ching-po
A poor country laborer moves to a 1930s Shanghai overrun with gangsters and femme fatales and gets caught in a bloody mob war with only his kung fu skills at his disposal. A remake of the 1972 Shaw Brothers-produced Boxer From Shantung.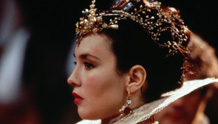 France | 1994 | 159 minutes | Patrice Chéreau
Shown fully restored to its original length, this multiple César award-winner is based on the classic novel by Alexandre Dumas. This sumptuous historical drama details the Catholic Marguerite de Valois, nicknamed Margot, as she's bound in a loveless political marriage to Henri de Bourbon.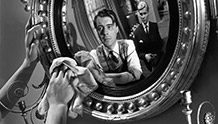 United Kingdom | 1963 | 115 minutes | Joseph Losey
Sexual taboos, power plays, clandestine longings, and the fragility of class relations all play a part in Harold Pinter's breathtakingly biting takedown of British aristocracy and social mores. Adapted from Robin Maugham's 1948 novelette. This extraordinary, recent restoration celebrates the film's 50th anniversary.