Films A to Z
Browse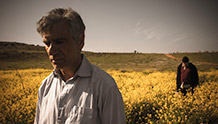 Israel | 2013 | 117 minutes | Yossi Madmony
The fateful contract between a secular Israeli army officer and a devout young Holocaust survivor has profound and unexpected consequences in this epic yet intimate portrait, spanning four decades, from director Yossi Madmony (Restoration).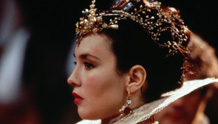 France | 1994 | 159 minutes | Patrice Chéreau
Shown fully restored to its original length, this multiple César award-winner is based on the classic novel by Alexandre Dumas. This sumptuous historical drama details the Catholic Marguerite de Valois, nicknamed Margot, as she's bound in a loveless political marriage to Henri de Bourbon.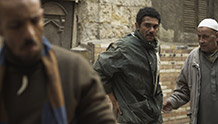 Egypt | 2013 | 87 minutes | Ahmad Abdalla
A nameless fugitive fights his way through the chaos of revolutionary Cairo to deliver cell phone footage of police brutality from his dying friend to the outside world. Hailed as "a touchtone of post-revolutionary Egyptian cinema."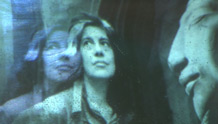 USA | 2014 | 100 minutes | Nancy Kates
Meticulously constructed from a plethora of interviews and archival footage and accompanied by Patricia Clarkson's terrific voiceover, this engrossing documentary about one of the most prominent and fascinating voices and figures of the 20th century raises the question, "Who was Susan Sontag, and why is she important now?" Director Nancy Kates in attendance.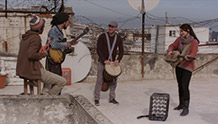 Algeria | 2013 | 92 minutes | Merzak Allouache
Algeria's most beloved director weaves the story of five Algiers neighborhoods organized according to the five calls of prayer, over the course of a single day.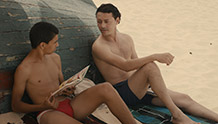 Morocco | 2013 | 82 minutes | Abdellah Taïa
Inspired by the director's own experiences, the film recounts the journey of a gay Moroccan teenager who uses his sexuality to advance his position in, and eventually escape, the society that shuns him. A brave, provocative film that tackles taboo issues to offer a new vision of the queer Arab experience.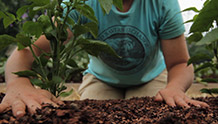 USA | 2013 | 77 minutes | Sandy McLeod
The compelling and timely debut feature from Sandy McLeod is, in her words, "about someone who saw a disaster in the making and was able to do something about it." That someone is crop diversity pioneer and conservationist Cary Fowler, who received funding from the Gates Foundation and others to found the first-ever Global Seed Vault.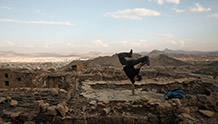 USA | 2014 | 108 minutes | Adam Sjöberg
Colombia, Cambodia, Uganda, Yemen. Breakdancing unites people worldwide in the common languages of movement, expression, and hip-hop. Rap superstar and producer Nas presents a broad look at a movement inspiring hope in global urban communities.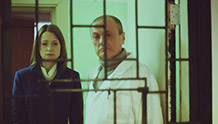 Russia | 2013 | 90 minutes | Yusup Razykov
The desolation and chilling beauty of northwest Russia is masterfully played against the longings of a community of women who await their husbands' return from submarine missions at sea.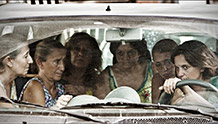 Italy | 2013 | 91 minutes | Emma Dante
In two opposing cars on a narrow street, two stubborn women engage in a symbolic fight to the death, determined not to move the aside to let the other pass, in this delightfully theatrical powder keg of a film.