Films A to Z
Browse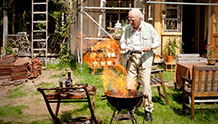 Sweden | 2013 | 114 minutes | Felix Herngren
Festival screenings have passed. Playing at SIFF Cinema June 14.
Learn more here.
An absurdist tale of a man who escapes from the nursing home on his hundredth birthday. Encountering the extraordinary and the truly strange, the man's comedic journey takes us on a colorful, riotous romp.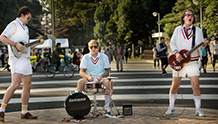 USA | 2014 | 100 minutes | John Jeffcoat
Real-life Seattle band Tennis Pro play semi-fictionalized characters of themselves as they travel to Japan in a dramatic, final effort to make it big. The lighthearted plot mixed with Jeffcoat's guerilla filmmaking style breezily guides you through the band's comic misadventures in Tokyo.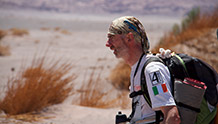 USA | 2013 | 95 minutes | Jennifer Steinman
From Chile to China, Egypt to Antarctica, four non-professional runners challenge themselves to complete the 4 Deserts Grand Slam, a combination of the world's most punishing, extreme ultramarathons.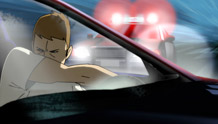 Canada | 2013 | 82 minutes | Adam Gray, Andrew Gray
Animations and reenactments pepper this larger-than-life story of Camano Island teenage outlaw Colton Harris-Moore. He came to crime as a survivalist, and fascinated the public as a cop-eluding, airplane-stealing antihero.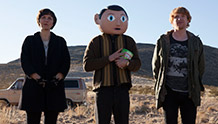 Ireland | 2014 | 95 minutes | Lenny Abrahamson
The real-life inspired story of Frank, a brilliant and difficult musician who revitalizes an avant-garde pop band but won't take off a giant papier-mâché head. When wannabe rocker Jon Burrows joins the, clashes and hilarity ensue.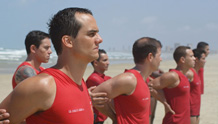 Brazil | 2014 | 106 minutes | Karim Aïnouz
Two breakneck motorcycle rides bookend a tactile gay romance, told over three chapters and in the contrasting locations of sexy Brazil and frigid Berlin. Karim Ainouz's latest feature is an astonishingly colorful and intimate look into the complexities of human relationships.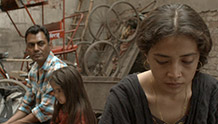 India | 2014 | 104 minutes | Geetu Mohandas
A quietly effective debut set in a snowy border village centers on a young Indian mother, journeying with her daughter to Delhi in search of her vanished husband. Along the way she encounters an army deserter skilled in the game of liar's dice...who says he can help.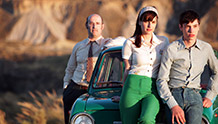 Spain | 2013 | 108 minutes | David Trueba
It's 1966 and Antonio is using Beatles' songs to teach English. When he learns that John Lennon is filming in Almería he rushes to meet his idol, with two young misfits along for the ride, in this captivatingly lyrical road movie. Best Film, Best Director, 2014 Goya Awards.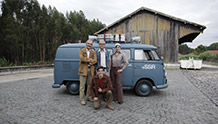 Switzerland | 2013 | 85 minutes | Lionel Baier
In 1974 a trio of unlikely colleagues are sent by VW bus to cover Swiss aid to poor countries for the radio, instead becoming swept up in Portugal's Carnation Revolution.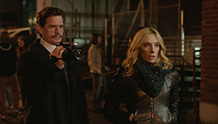 USA | 2013 | 96 minutes | Megan Griffiths
May 22 | Renton Opening Night | Reception at Renton Pavillion follows the screening
Seattle-based director Megan Griffiths' latest boasts charismatic performances from Toni Collette, as a world-weary rock journalist, and the scene-stealing Thomas Haden Church as a first-time documentarian, who team up to find a legendary Seattle musician who notoriously vanished.