Films A to Z
Browse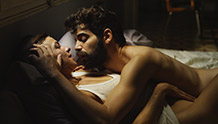 Spain | 2014 | 99 minutes | Carlos Marques-Marcet
SIFF 2014 Best New Director: Grand Jury Prize
Festival screenings have passed. Playing at SIFF Cinema June 13.
Learn more here.
Is long distance the wrong distance? Even the most passionate relationships can succumb to the stress of physical separation. The steamy bond between Alex (Natalia Tena, "Game of Thrones") and Sergio (David Verdaguer) is enacted through video-chats, texts, status updates and phone calls, as Alex leaves Barcelona for LA.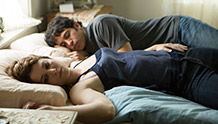 USA | 2014 | 86 minutes | Chris Messina
Chris Messina ("The Newsroom," "The Mindy Project") directs this quietly touching film about Alex, a woman who must reclaim and revive her life when her husband suddenly leaves her. Alex must navigate through all the chaos to find her true self.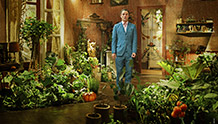 France | 2013 | 106 minutes | Sylvain Chomet
Oscar®-nominated director Sylvain Chomet (The Triplets of Belleville, The Illusionist) makes his live-action debut in this effervescent, musical, candy-colored charmer about a mute piano prodigy unlocking his repressed childhood memories.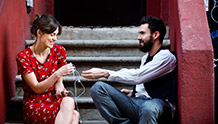 USA | 2013 | 101 minutes | John Carney
From the director of international sensation Once comes a soul-stirring comedy about singer-songwriter Greta (Keira Knightley), who after being dumped by her up-and-coming rock star boyfriend (Maroon 5's Adam Levine) catches the attention of a down-on-his-luck record producer (Mark Ruffalo).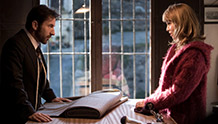 Spain | 2013 | 117 minutes | Manuel Martín Cuenca
In this seductive slow-burning thriller, a Granada tailor with a hidden fondness for the taste of human flesh is shocked to find that he may have fallen in love with his next potential victim.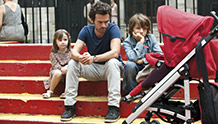 France | 2013 | 117 minutes | Cédric Klapisch
SIFF and César award-winning director Cédric Klapisch completes his trilogy (2002's L'Auberge Espagnole, 2005's Russian Dolls), following soulful everyman writer Xavier to New York City in the hopes of winning back his estranged wife and their two children.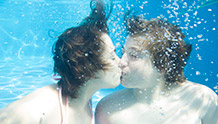 Mexico | 2013 | 82 minutes | Fernando Eimbcke
Director Fernando Eimbcke (Duck Season) doubles down on his tender, comedic teen stories with this affectionate look at a mother and her 15-year-old son, in the thick of adolescence and love, while vacationing at a seaside resort.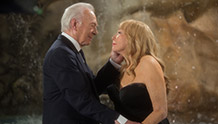 USA | 2014 | 104 minutes | Michael Radford
Shirley MacLaine and Christopher Plummer star in this remake of the SIFF Golden Space Needle award-winning Spanish film as late-in-life lovers who see the world anew through each other.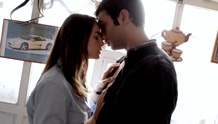 Italy | 2014 | 110 minutes | Ferzan Ozpetek
Elena balances the demands and rewards of intimacy over thirteen years of passion, friendship, and heartache with the two great loves of her life.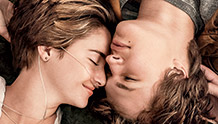 USA | 2014 | 125 minutes | Josh Boone
May 16 | Special Presentation Screening and Reception
Oblivion may be inevitable, but love is more than a shout into the void for Hazel and Gus, in this twinkling adaptation of the bestselling John Green novel.