Films A to Z
Browse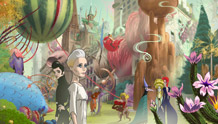 Israel | 2013 | 122 minutes | Ari Folman
Ari Folman follows up the Oscar®-nominated Waltz With Bashir with a surreal, vivacious, live action-animation hybrid about an aging actress (Robin Wright playing a version of herself) who sells her image to a movie studio-turned-cinematic dream world.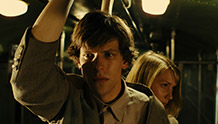 United Kingdom | 2013 | 93 minutes | Richard Ayoade
Simon James (Jesse Eisenberg) is a government clerk who encounters his doppelgänger, and is shocked to discover that his more ebullient self has begun elbowing into James' personal life. This surreal treatment of the Dostoyevsky novella evokes Terry Gilliam's Brazil.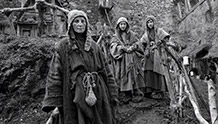 Russia | 2013 | 170 minutes | Aleksei German
A group of Earth scientists live in secret among the barbaric citizens of Arkanar, a distant planet stuck in the Dark Ages. Based on the 1964 sci-fi bestseller by Arkady and Boris Strugatsky.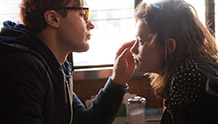 USA | 2014 | 113 minutes | Mike Cahill
May 24 | Saturday Night Film and Party
An existential, metaphysical science fiction drama about a molecular biologist studying human eye evolution, his first-year lab partner, and his mysterious, free-spirited lover. A bold followup to the stunning 2012 Another Earth.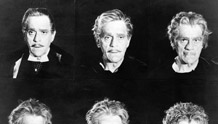 Austria | 2013 | 80 minutes | Norbert Pfaffenbichler
Frankenstein's monster interacts with other Boris Karloff creations in this kaleidoscopic tribute to the screen legend's magnificent voice and 50 years in the business.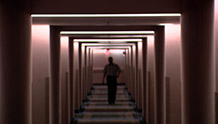 United Kingdom | 2013 | 85 minutes | John Lundberg, Roland Denning, Kypros Kyprianou, Mark Pilkington
This mind-scrambling documentary suggests that popular myths about the existence of UFOs in Roswell originated from U.S. government disinformation campaigns. Conspiracy theorists square off with former counter-intelligence officers to analyze who was being distracted—and from what.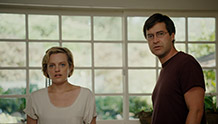 USA | 2014 | 91 minutes | Charlie McDowell
June 8 | Closing Night Gala | Party at MOHAI follows the screening.
On the recommendation of their therapist, a married couple spends a weekend away at a vacation home, where their romantic rekindling takes a turn for the surreal. This sophisticated blend of relationship drama and "Twilight Zone" twists features outstanding performances from Mark Duplass (Safety Not Guaranteed) and Elisabeth Moss ("Mad Men").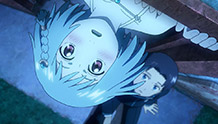 Japan | 2013 | 99 minutes | Yasuhiro Yoshiura
A dazzling, emotionally complex science fiction romance about Patema and Age, two teens who live in the same world but on opposite gravitational pulls.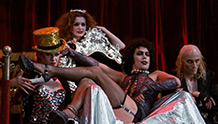 United Kingdom | 1975 | 100 minutes | Jim Sharman
May 16 | 40th Anniversary Special Presentation
The longest-running theatrical release in history, which premiered at the first Seattle International Film Festival, returns for a special interactive celebration that includes goodie bags, subtitled lyrics, and more. Don't dream it, be it.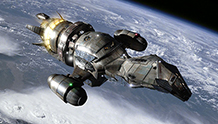 USA | 2005 | 119 minutes | Joss Whedon
Joss Whedon's 2005 science fiction adventure, a continuation of his short-lived television show "Firefly," finds Captain Mal Reynolds and the crew of transport ship Serenity on the run from a deadly assassin.