Films A to Z
Browse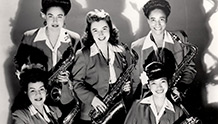 USA | 2014 | 80 minutes | Kay D. Ray
"How does it feel to be a woman in a man's world?" Through archival footage and interviews old (Artie Shaw) and new (Quincy Jones), musician-composer Patrice Rushen narrates the oft-untold history of American women jazz instrumentalists.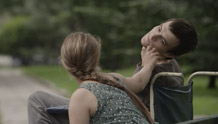 Poland | 2013 | 107 minutes | Maciej Pieprzyca
2014 Golden Space Needle Award: Best Actor (Dawid Ogrodnik)
Festival screenings have passed. Playing at SIFF Cinema June 14.
Learn more here.
Heartbreaking and humorous, Life Feels Good has thrilled international audiences with virtuosic acting from Dawid Ogrodnik as Mateusz, a romantic, good-natured man with cerebral palsy who yearns to be understood by his family and friends. Based on a true story, this award-winning film is a testament to the endurance of the human spirit.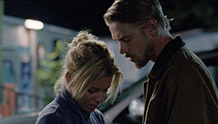 USA | 2014 | 105 minutes | Sara Colangelo
Expanded from the SIFF 2010 award-winning short, the citizens of a West Virginian town sift through the emotional wreckage and deeply buried secrets in the aftermath of a terrible coal mining disaster. Featuring Elizabeth Banks, Chloë Sevigny, Josh Lucas, Boyd Holbrook, and Jacob Lofland.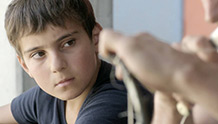 Austria | 2014 | 98 minutes | Sudabeh Mortezai
A sensitive and deeply humanist tone carries this portrait of a young boy in a refugee settlement in Vienna torn between childhood, adulthood, and the reality of his surroundings.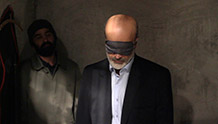 Iran | 2013 | 127 minutes | Mohammad Rasoulof
In this gripping political thriller, Mohammad Rasoulof defies a 20-year ban on filmmaking to tell the true story of two government assassins tasked with eliminating 21 dissident writers and journalists.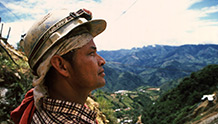 Colombia | 2014 | 87 minutes | Mark Grieco
SIFF 2014 Best Documentary: Grand Jury Prize
Festival screenings have passed. Playing at SIFF Cinema June 13.
Learn more here.
Underneath the Colombian village of Marmato lies one of the world's biggest gold reserves, and the local men risk their lives every day to mine for it. Marmato is a documentary about the foreign investment that caused this corporate gold rush and the individuals who must fight to maintain their way of life.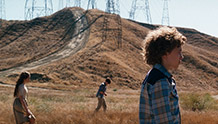 USA | 2013 | 98 minutes | Andrea Pallaoro
A simmering evocation of marital discord and environmental harshness unfolds in this lush, widescreen psychodrama. Maria Full of Grace's Catalina Sandino Moreno is a restless, hearing-impaired wife of a dairy farmer in this sultry tale of adultery that's rendered in exquisite visual strokes.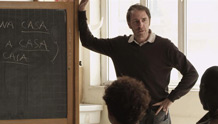 Italy | 2013 | 93 minutes | Daniele Gaglianone
In order to attain work and residence permits in their adopted country, a group of Rome-based immigrants take an Italian language class and encounter shared grief, social integration, and humanity.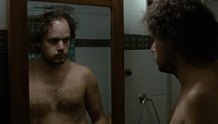 Uruguay | 2013 | 121 minutes | Manuel Nieto
Ariel Cruz returns to his hometown for the funeral of his father. While there, he experiences protesting students and the shocking hunger strikes of the meat packers, exposing him to the realities of his people's hardships.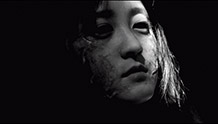 Japan | 2013 | 85 minutes | Sabu
Cult director Sabu returns with this elegantly framed satire of zombie lore and modern materialism. When a family has a zombie unexpectedly delivered to their house, they decide to keep her as a domestic servant, with unintended and deadly consequences.